Saweetie Responds to Viral Twerking Video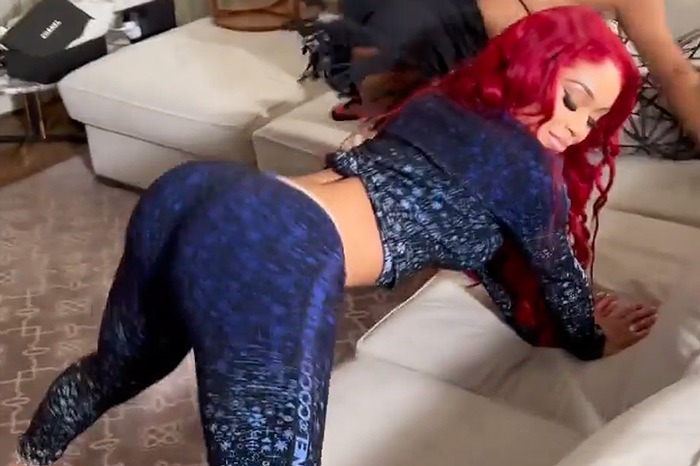 Saweetie is responding to twerkgate.
A video of the rapper's recent performance at the iHeartRadio Jingle Ball Tour in New York went viral, showing her twerking to her song "Icy Chain" while clicking her heels.
Her dance moves prompted a flurry of criticism on social media. "I can't keep defending saweetie anymore," tweeted one person, while another joked, "I'm a fan, but this cannot stand. She let us all down, but especially these poor kitten heels that wanted to have a good time, not go to battle like this."
I can't keep defending saweetie anymore😭pic.twitter.com/AsmNwXNgXX

— ᴊᴏʀᴅꜱʏ❁ (@jordsss_s) December 11, 2021
After her name began trending for days, Saweetie decided to address her viral performance. She shared a video of herself doing the #IcyChainChallenge to prove she can actually twerk, while also joking about her infamous moves.
"i heard i was the best twerker in da worrrrrrld 😛😛😛," she wrote in her caption.
Despite the criticism, Saweetie continues to win. After performing on "SNL" and earning two Grammy nominations, she is gearing up to release her new project Icy Season on Jan. 7 featuring the single "Icy Chain."
View this post on Instagram