SCY Jimm shares new video single "Set In Stone"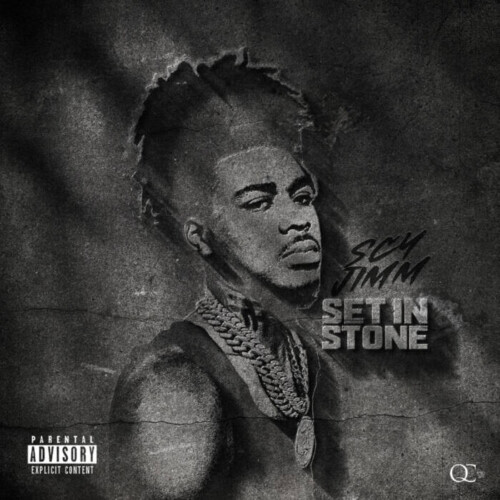 The newest QC signee, SCY Jimm has just shared his new video single "Set In Stone". Hailing from the small town of Bunnell outside of central Florida, Jimm recently garnered the stamp of approval from label boss Pee, being crowned with his official QC pendant chain earlier this year. After SCY Jimm's breakthrough year in 2022 with his mixtape ROOKIE OF THE YEAR, which was highlighted by a string of successful singles, as well as collaborations with his contemporaries like Luh Tyler, Goldenboy Countup and Wizz Havinn, Jimm has proven that he's become a household name within his state's booming scene. Earlier this year, SCY Jimm officially made his QC debut with his fifth project, Trench Baby, and made a standout appearance on frequent collaborator Luh Tyler's debut project. Looking to continue his monstrous momentum into the new year, "Set In Stone" already serves as SCY Jimm's fourth single of the year.
As SCY Jimm continues to keep his foot on the gas, he's working to transition from a regional star to breakthrough international success. On "Set In Stone", a quick yet authoritative offering, Jimm reflects on his ascending come-up. "I was servin' fiends for loot before I ever hit the booth and started rappin'", he raps in the first verse, before flexing his status in the rap game later on –  "We finna hit the top, know it won't be long / Told my mama, 'you ain't gotta worry, I'm gon make it home". With his signature Floridian flair on full display, as he effortlessly riddles off his bars informed by his growth and maturity as an artist, SCY Jimm is continuing to expand upon his dynamic sound with the release of "Set In Stone", and looking to proudly cement himself as a central member of Florida rappers putting on for their state.
[embedded content]
© 2023, Seth "Digital Crates" Barmash. All rights reserved.