Set Da Trend Drops Debut Mixtape 'Setty Vs Set Da Trend' with Video for "Reminisce"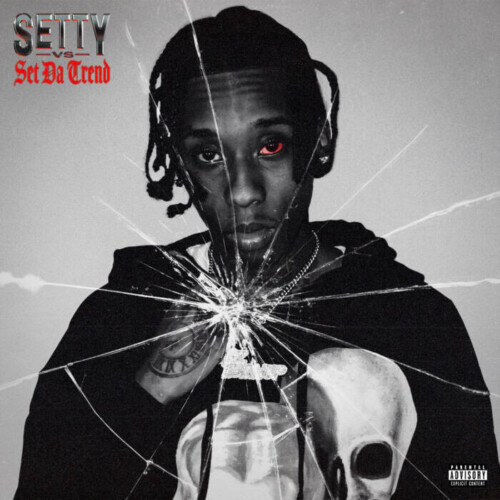 19-year old Bronx artist Set Da Trend has just shared his highly-anticipated debut mixtape Setty Vs Set Da Trend, along with a new music video for "Reminisce". Backed by its two recently-released singles "Taking Advantage" & "Don't Run" (feat. Murda B), the arrival of Setty Vs Set Da Trend serves as a comprehensive offering from a distinguished young artist who has spent the first several years of his career building upon his spirited & compelling take on the NYC drill sound. Among a sea of drill artists who adhere to its typical characteristics like aggressive lyricism and rapid-fire flows, Set Da Trend has made a name for himself with his delivery of conscious, often introspective raps and tight-knit flows – traits that he's using his debut mixtape to further explore. As the concise, to-the-point offering that it is, Setty Vs Set Da Trend fully displays Set Da Trend's evident diversity as a captivating emcee. On introspective tracks like "Intro" & "Taking Advantage", Set Da Trend proudly showcases his candid bar work & whispery cadences. The thumping beats of the more energetic songs like "DOA Anthem" (feat. Dougie B & Mhady2hottie), as well as "Don't Run" with Murda B provide Setty with the optimal soundscape to flex his deeper delivery & speedier flows. Whereas some of his contemporaries would use this kind of production to riddle off threats, Set Da Trend is continuing to distance himself as a truly unique artist in the drill scene. With the arrival of his debut mixtape Setty Vs Set Da Trend, the Bronx native is looking forward to ushering in his new era by expanding upon his groundbreaking sound.
While Set Da Trend has spent the past three years building a name for himself within the NYC music scene through his expressive lyricism and stand-out collaborations with contemporaries like Kay Flock & Dougie B, it was his breakthrough solo track, "Get Home", produced by Cash Cobain, which doubles down as the outro to his debut mixtape, that cemented him as a truly unique artist within his city's scene and beyond. Despite his otherwise limited solo discography, Set Da Trend has quickly become a household name in New York – supported by his distinctive skill set that comes complete with candidly emotional raps. By expressing them through a healthy balance of storytelling and no-nonsense bars, his cannon of rapid-fire flows and an array of cadences that he uses to alter the energy of his different songs, Set Da Trend is continuing to prove his staying power. Now, with the release of his debut mixtape Setty Vs Set Da Trend, Setty is looking to further cement himself as his city's most promising young star.
[embedded content]
© 2023, Seth "Digital Crates" Barmash. All rights reserved.