Shame Gang Shares 'Feel'/'Hyperventilating' Video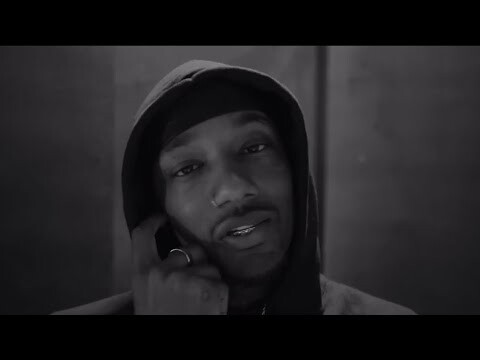 Interactions with the police can be tense and stressful. Rapper Shame Gang employs his songs "Feel" and "Hyperventilating" to capture the more extreme example of this with an arrest and intense police interrogation in his new music video, released today (6/6/2023) via YouTube. Partly inspired by scenes of the Joker in Christopher Nolan's The Dark Knight, the video opens with Shame laying handcuffed and unconscious on the ground, then being apprehended by authorities to the dark chords and hard 808s of "Feel". The video (shot and directed by Woosy and Shame Gang) then transitions to a tense black and white interrogation scene at the police station, soundtracked by the menacing Skyzoo and Kas Da God-assisted "Hyperventilating".
"'Feel' is about dealing with society's woes, while 'Hyperventilating' is about being overtaken by them. 'Hyperventilating' comes from the feeling of being buried and so overwhelmed by your problems that you feel like you're suffocating. I chose to combine the two songs in one music video because their tones and concepts felt like a match. You have the hard 808s of 'Feel', switching to the brash and nostalgic kicks of 'Hyperventilating'. It just stays dark, which is how I wanted to describe the narrative of going from being hand cuffed, to being intensely interrogated. I wanted to give people the feeling of that situation. " – Shame Gang
"I think putting these two songs together in one video helped bring the story together more, from the transport of shame to the interrogation room and the out the window camera shots of shame that was inspired by the infamous Joker cop car shot in Christopher Nolan's 'The Dark Knight'." – Woosy
[embedded content]
© 2023, Seth "Digital Crates" Barmash. All rights reserved.