Shreveport's Rising Music Artist, Big T, Set to Release New Single "Chokehold" via Push Global Entertainment and The Orchard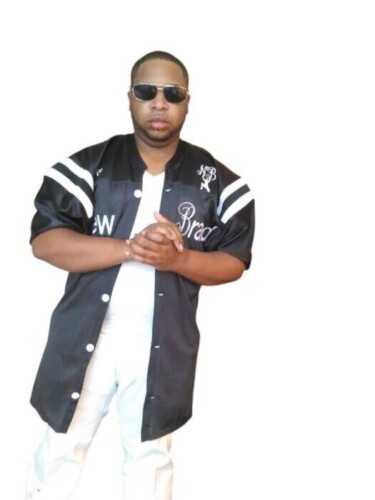 Shreveport, Louisiana – July 7th, 2023 – Renowned music artist Big T is once again ready to captivate audiences with his latest single, "Chokehold." The highly anticipated track is set to be released by Push Global Entertainment and distributed by The Orchard on July 21st, 2023. Big T's distinctive style and undeniable talent continue to solidify his position as a rising star in the music industry.
"Chokehold" showcases Big T's remarkable artistry and his ability to connect with listeners on a deep and emotional level. The song combines heartfelt lyrics with infectious melodies, resulting in a captivating sonic experience that will resonate with fans from all walks of life. Big T's unique blend of rap and melodic hooks creates a signature sound that sets him apart from his peers, establishing him as a force to be reckoned with in the music scene.
Having honed his craft for years, Big T has amassed a dedicated fan base and garnered critical acclaim for his previous releases. With "Chokehold," he further pushes the boundaries of his musicality, displaying his growth as an artist and his unwavering commitment to his craft. The single promises to deliver an unforgettable auditory experience that will undoubtedly leave a lasting impact on listeners.
Push Global Entertainment, a prominent record label known for their exceptional artist roster, recognized Big T's immense talent and quickly secured the rights to release "Chokehold." Collaborating with The Orchard, a leading music distribution company, ensures that the single will reach a wide audience across various platforms, providing fans and music enthusiasts worldwide the opportunity to discover Big T's incredible talent.
Big T's rise to prominence has been a testament to his relentless work ethic and dedication to his craft. From performing at local venues in Shreveport to sharing stages with established artists, he has proven his ability to captivate audiences with his captivating stage presence and infectious energy. With "Chokehold," Big T aims to solidify his place in the industry and elevate his career to new heights.
The release of "Chokehold" on July 21st, 2023, will mark a significant milestone in Big T's musical journey. Fans and music lovers are eagerly awaiting the single's debut, ready to embrace the emotion and authenticity that Big T consistently delivers through music.
Follow the movement here at his IG. https://instagram.com/bigtxnotiz?igshid=MTIzZWMxMTBkOA==
© 2023, Tedfuel. All rights reserved.