Silver Madalo: The Beat-Making Cybersecurity Guru Taking the Music Industry by Storm!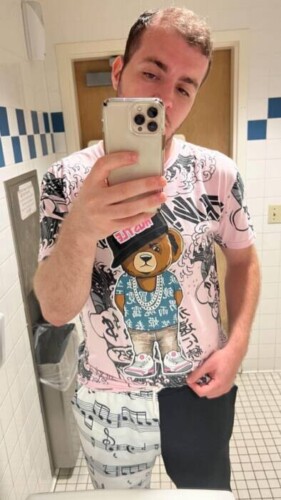 Meet Silver Madalo, the rising star in the world of music production and cyber security. Hailing from San Diego, California, Silver Madalo has made a name for himself as a professional producer, creating beats for many major celebrities. However, his journey to success is not limited to the music industry alone.
With aspirations to graduate college and become an FBI agent, Silver Madalo is a multifaceted individual who is determined to make a difference in the world. His passion for cyber security has driven him to spend 11 years taking down scammers on the internet, protecting innocent individuals from falling victim to fraudulent schemes.
What sets Silver Madalo apart is his ability to seamlessly blend his two passions – music production and cyber security. Through his social media platforms, he captivates his followers with not only his beats but also his inspiring stories and messages. Many celebrities have taken notice of his talent, and he continues to collaborate with some of the biggest names in music.
To get a taste of Silver Madalo's incredible talent, head over to his YouTube channel, Silver210. There, you can find a collection of his beats and witness his creativity firsthand.
Silver Madalo is not just an ordinary music producer. He is a force to be reckoned with in the world of both music production and cyber security. His dedication, talent, and inspiring messages have resonated with many, including celebrities who have come to appreciate his work. As he continues to rise in the industry, Silver Madalo is sure to leave an indelible mark on both music and cyber security. So be sure to keep an eye out for this rising star!
© 2023, AMMPRO. All rights reserved.