Snoop Dogg Mourns Death of His Mother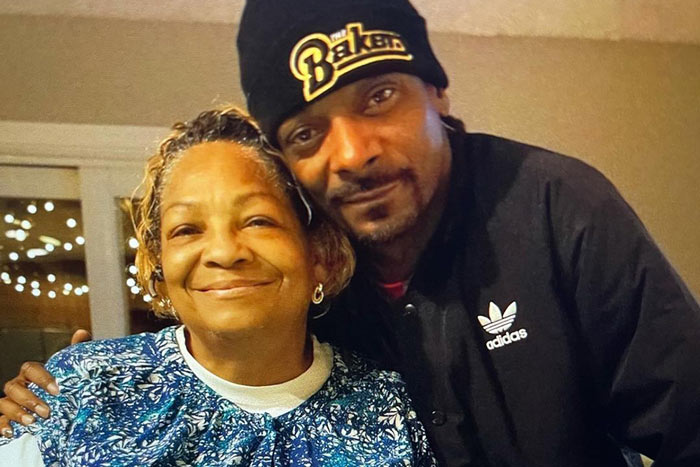 Snoop Dogg is mourning the loss of his mom.
The rap icon revealed that his mother, Beverly Tate, has died. In a series of Instagram posts on Sunday, he paid tribute to the woman who raised him.
"Mama thank u for having me," Snoop wrote alongside a photo of himself and his mom. In another post, he added, "Thank u god for giving me an angel 🕊 for a mother 💖🙏🏽🌹💝 TWMA."
View this post on Instagram
View this post on Instagram
During a show in Boston on Sunday, he dedicated Ben E. King's "Stand by Me" to his mother and asked the crowd to sing along. Fans and friends including YG, The Rock, and Taraji P. Henson shared their condolences in the comments.
"Sorry uncle snoop .Love and peace to your family," wrote Cardi B.
View this post on Instagram
It's unclear how she died. Back in May, Snoop revealed that his mother was not well and asked for prayers. He also shared a photo of himself and his brothers visiting their mother at the hospital. "She opened up her eyes to c us and let us know she still fighting," he wrote at the time.
Snoop, who celebrated his 50th birthday last week, had a close relationship with his mom and paid tribute to her on his 2018 song, "Thank You for Having Me." "My game and all my slick talk come from my mama," he once said.