Stream Bryson Tiller's 'Trapsoul (Deluxe)'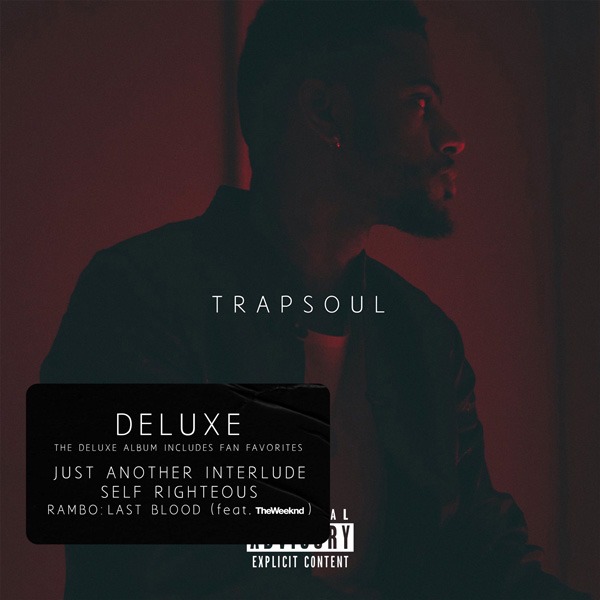 Before he releases his third album this fall, Bryson Tiller revisits the past.
To commemorate the fifth anniversary of Trapsoul, the Louisville crooner releases a deluxe edition of his debut album. In addition to the 14 original tracks, the deluxe adds four bonus cuts including "Just Another Interlude" and the fan favorite "Self Righteous." He also teams up with The Weeknd on the remix to "Rambo," which was released to SoundCloud in 2016.
Released on Oct. 2, 2015, Trapsoul was certified triple platinum and spawned hits including "Don't," "Exchange," and "Sorry Not Sorry."
"I always look back on it and it's just crazy," Tiller told Billboard while reflecting on the milestone. "Sometimes I just look up at the calendar and I'm like, 'Damn. I can't believe it's been five years.' Like, I've been in the music industry for five years? That blows my mind sometimes."
Tiller is now gearing up for his long-awaited third album, the follow-up to 2017's True To Self. Earlier this month, he released a pair of tracks including "Always Forever" and "Inhale."
"This album is a different energy. There's a clear difference with this album and True to Self," he said of his 2017 sophomore album.
But the father of two is back in his zone. "I can't afford to bring my C-game now — not for my two daughters. It's just my A-game here on out."
Stream Trapsoul (Deluxe) below.