Stream Tory Lanez' Mixtape 'The New Toronto 3'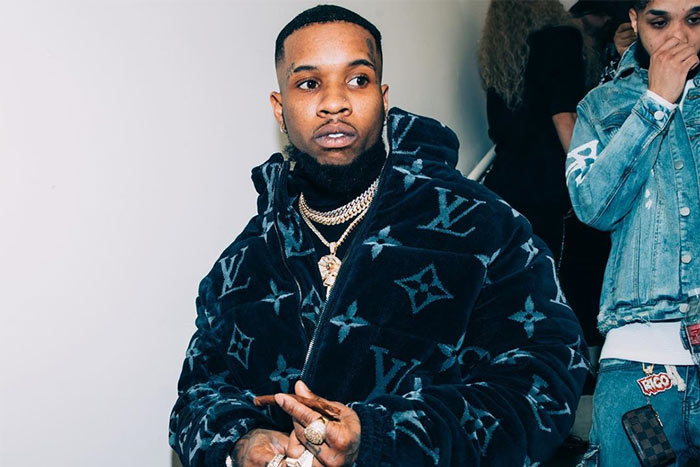 Three-peat.
Just five months after his last album, Tory Lanez delivers the follow-up, The New Toronto 3. The 16-track mixtape includes the previously-released singles "Do the Most" and "Who Needs Love," plus appearances from Lil Tjay ("Accidents Happen") and Mansa ("10 Fucks"). Other standouts include "Pricey & Spicy," "Dope Boy's Diary," and "Letter to the City 2."
The New Toronto 3 marks the end of an era as Tory's final album for Interscope Records following a contentious relationship. "I just wanted to make sure I gave [the fans] what they wanted and what they could expect, because I'm about to go back to a lot of the classic sounds that I had and I'm about to start putting out real music again," he told Apple Music. "I've just been with a label, and I never wanted to give them any of my best music, so I've been holding my best music back for like five years."
It's crazy to think that . I drop my LAST mixtape / project with INTERSCOPE on FRIDAY … AND IM OFF THE LABEL … LITERALLY A FREE MAN !!!! FREE TO DO AND DROP THE MUSIC THAT I WANT .. . 😈😈😈😈😈😈😈😈😈😈😈😈 #TheNewToronto3 will be the first taste of what's to come

— Tory Lanez (@torylanez) April 8, 2020
The project, which follows November's Chixtape 5, is the third installment in Tory's New Toronto mixtape series, which began in 2015. The sequel, The New Toronto 2, arrived in 2017.
As he embarks on a new chapter as an independent artist, the prolific hitmaker continues to host his popular Quarantine Radio program, which has welcomed guests including Drake, Chris Brown, and Justin Bieber. Earlier today, the record-breaking show returned to Instagram Live after being temporarily blocked for violating Instagram's community guidelines.
Stream The New Toronto 3 below.