Swizz Beatz and Timbaland Tease Diddy vs. Dr. Dre Verzuz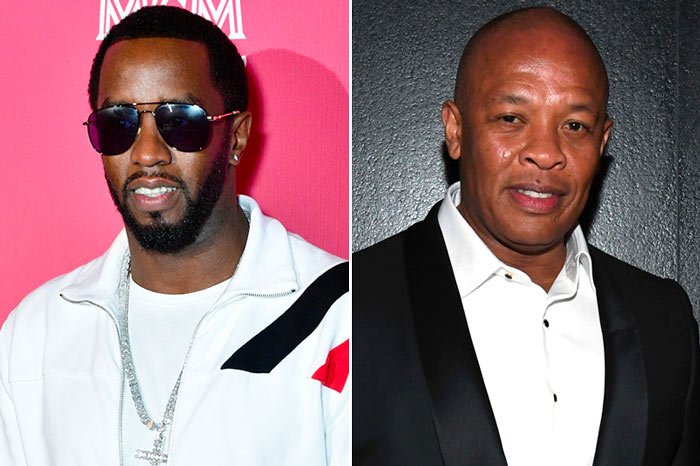 Swizz Beatz and Timbaland may be planning the biggest Verzuz yet.
Hot on the heels of Gucci Mane and Jeezy's record-breaking battle, the Verzuz founders visited "TMZ Live" where they were asked about a potential matchup between Diddy and Dr. Dre.
"That's something different," said Swizz of the legendary pairing.
While he did say the chances of a Diddy vs. JAY-Z battle were "slim," nothing is out of the realm of possibility these days. "The universe has been bringing these magical wishes, so I can't even say what's not gonna happen anymore," added Swizz.
When asked again about Diddy vs. Dre, he and Timbaland both smiled and laughed. "I'm not gonna say no," Swizz teased. "I'm never gonna say no anymore."
This is not the first time a Diddy vs. Dre matchup has been discussed. Back in April, the Bad Boy mogul said he was in talks for a potential Verzuz with the West Coast legend. "Yeah, we talkin' about it," he told Fat Joe.
Timbaland plans to announce the next Verzuz soon. "Yo @THEREALSWIZZZ I think it's almost time !!!! @verzuzonline," he tweeted Tuesday.
Happy Tuesday!!!!! Yo @THEREALSWIZZZ I think it's almost time !!!! @verzuzonline pic.twitter.com/kHXPupyLFT

— Timbaland (@Timbaland) December 1, 2020