T.I. Calls Kendrick Lamar the 'Most Successful Revolutionary Rapper Alive'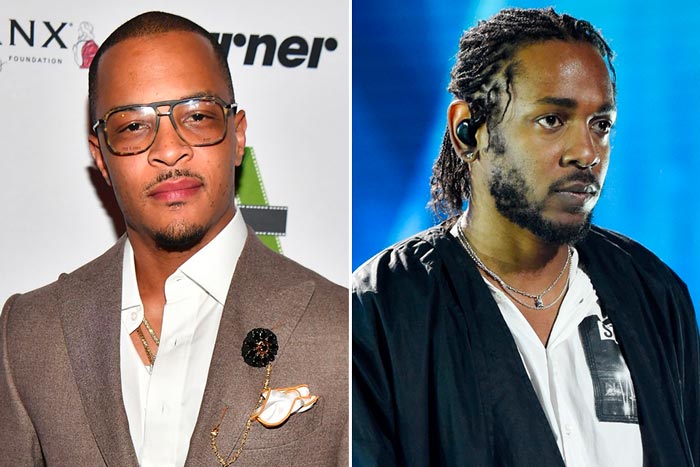 T.I. is giving Kendrick Lamar his flowers.
The Atlanta veteran joined Ebro Darden on the second installment of "The Message" on Apple Music, where he celebrated the Compton rapper for achieving commercial success without comprising his art.
"Present day, I think he's probably the most successful revolutionary rapper alive," Tip said of the Pulitzer Prize-winning MC. "It's hard to sell. It's hard to do good business in the revolutionary category. Artists like KRS-One, even Common, Mos Def, The Roots, usually kinda have to trade commercial success for speaking truth in the revolution."
According to T.I., the pgLang founder has been able to do what most of his peers can't. "Kendrick has been the one who has been able to simultaneously achieve both. That's extremely special. That's an art within itself," he added.
T.I. and Kendrick have collaborated in the past on 2013's "Memories Back Then" featuring B.o.B and Kris Stephens.
Elsewhere in the interview, T.I. also had kind words to say about Lil Baby and his protest song "The Bigger Picture." "That was very well played. It was so unexpected," he said of the track, which peaked at No. 3 on the Hot 100. "I think he was of the percentile of youngsters that people kind of assume would stay out of the discussion… so for him to so eloquently speak from his perspective, not necessarily compromising one position for another. It was very well played."