"Teenage Turban Tornado – 'Benning,' the 16-Year-Old Punjabi Phenomenon Storms the Music Scene with '50/50′" is the title of the first article.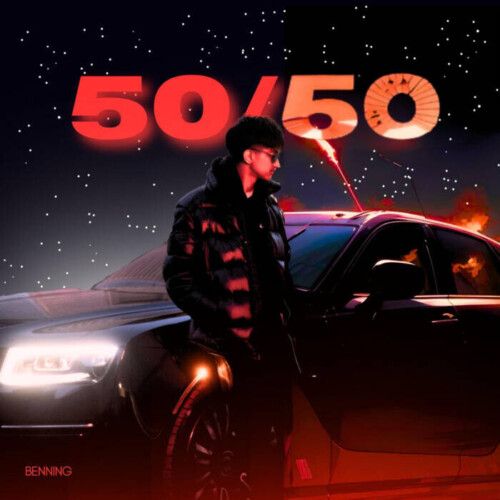 A 16-year-old boy once made the decision to dominate the Punjabi music industry in Brampton. Enter "Benning", the young turban tornado who is making quite a splash in the business despite not having a driver's license!
Benning's most recent song, "50/50," is anything from a kiddie song, so it seems like he wasn't too busy trying to make it through high school or he was maybe too cool for it. This innovative fusion of R&B and Punjabi hip-hop is making waves and lighting up the musical airways. Don't be misled by the math in the title; this isn't a statistics course. Rather, it's about breaking free, going after your aspirations, and having the conviction that life is never a "zero-sum game."
When questioned about his sources of inspiration, Benning was not afraid to admit his love of Punjabi music. He was so devoted that he chose to stop by the studio in between his schoolwork and tests. We can fairly assume that he failed to do his math assignment since he was too busy trying to find the proper tempo and his voice range. 
Visit this prodigy's SoundCloud website to get a sample of his audial brilliance. While you're at it, follow him on Instagram to see whether he ever finishes his math assignments in addition to getting updates on his music.
© 2023, Logan. All rights reserved.