Teyana Taylor Calls Out Label, Explains Retirement Decision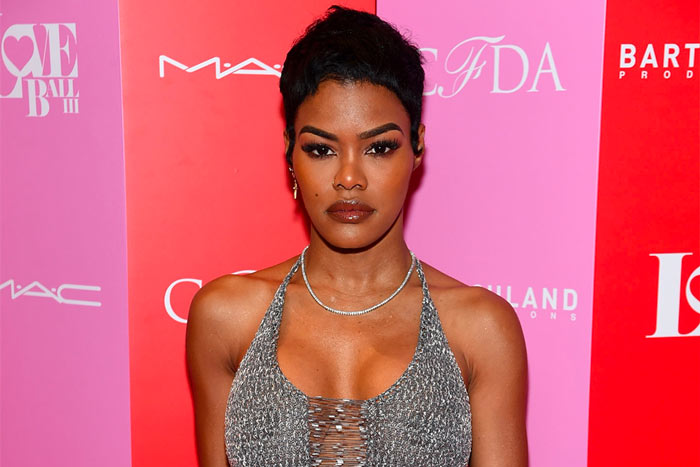 Teyana Taylor is setting the record straight.
After sparking a firestorm on social media with her shocking retirement announcement, the R&B songstress is revealing why she decided to call it quits, saying that the decision was best for her mental health and her family.
In an emotional message to fans on Instagram Live, the 29-year-old singer said her comments about feeling "underappreciated" were "misread" and said that her retirement has "nothing to do with a Grammy." Taylor said she usually keeps to herself, but she has had enough. "I'm tired, baby. I'm tired," she said.
She went to explain that her Instagram post was directed at her label, G.O.O.D. Music/Def Jam, who she feels did not set her up for success. "What that post was was toward my label that I've been signed to for almost 10 years," she said.
"Yes, I am gonna feel underappreciated if I'm putting in 110 percent and they're reciprocating 10 percent of that. I constantly feel alone, I constantly feel unappreciated, I constantly feel failed because there's literally no push."
She revealed that she asked Def Jam to drop her on "almost 10 different occasions." "Just drop me, 'cause at this point, I can't let this kill me," said Teyana.
Additionally, she addressed fans who begged her not to give up. "I feel it's a tiny bit selfish to say, 'Well, what about your fans? Do it for your fans,'" added the mother of two. "I gotta do it for my mental health. I have to do it for my emotional health. I have to do it my kids, so I can stay alive for my kids."
Teyana's famous friends have shared their support following her announcement. Cardi B declared Teyana's The Album the best album of 2020, while The Game celebrated her "underdog" status and encouraged her to keep going.
"Live in your glory & never be detoured by the minds of those weakened by this watered down era of appreciation," he wrote. "YOUR GIFT IS SO APPRECIATED & as your big bro I want you to know, you are truly one of the best artist/people inside & outside of music I've ever known. NEVER TIP THE CROWN QUEEN."
View this post on Instagram