The Best Vibes: The Bulla Twins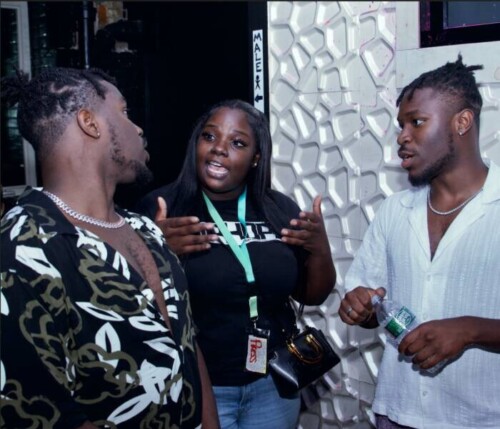 Written by Siani Leigh
What would All Spice World Dance be without the fire dancers? Good thing we'll never have to find out! Social media sensations, The Bulla Twins (Sam and Dave), were swinging the ladies every which way on the dance floor (respectfully). The energetic duo leapt over to us with great big smiles. Amani must've been caught up in their energy because they all started to dance.
So y'all had the girls all in the air and all over the dance floor
"Listen, they called for The Bulla Twins, so we gave them a show. That's what we do." They explained.
When did you guys start dancing?
They answered almost simultaneously, "Freshman year of college…we were not good dancers. Whining…it wasn't even a thing." One of the twins confessed and demonstrated a rusty dance move. Amani leaned into how they learned how to dance so quickly. "When you're at parties all the time you just learn, type sh*t. You see everybody doing their stuff. I was just really good at picking up after people."
The trio stood and talked like cousins at a family reunion. We learned that the pair attended Temple University in Philadelphia. And that they sometimes like to play "twin games" with people. The Bulla Twins have amassed over 270k followers and over 2M likes on TikTok. Sam plans to begin DJing, while Dave is exploring becoming an artist.
Follow the "Best Vibes" on IG to watch their careers grow: @BullaTwins
© 2023, Mani Cunningham. All rights reserved.