Tiffany Queen "Lollipop" Takes the World by Storm: A Chart-Topping Sensation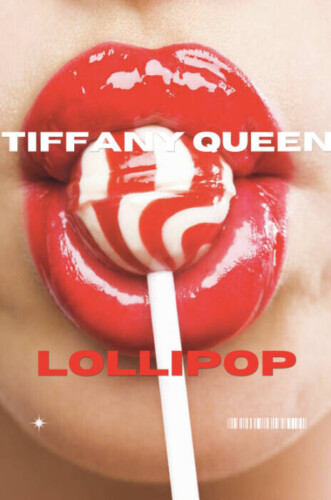 Move over, pop royalty, because there's a new queen in town, and her name is Tiffany Queen! With her latest hit single, "Lollipop," Tiffany Queen is taking the music world by storm, dominating the charts, YouTube, TikTok, and radio airwaves. Tiffany Queen's "Lollipop" has become an unstoppable force on the music charts, rapidly climbing to the top spots across various platforms. From Billboard's Hot 100 to iTunes' Top Songs, the single has left its mark on the industry, securing its place as a certified smash hit. Fans and critics alike have been blown away by the song's irresistible blend of catchy beats and Tiffany Queen's signature vocal magic. Accompanying "Lollipop" is an enchanting YouTube music video that has become an online sensation. The video transports viewers to a candy-coated universe where Tiffany Queen's undeniable charisma shines through every frame. Her captivating presence and impeccable dance moves have viewers hitting the replay button again and again, further fueling the song's success. Lollipop has found a perfect home on TikTok. The song's addictive chorus and danceable rhythms have sparked a flood of user-generated content, making it a certified TikTok trend. From jaw-dropping dance routines to hilarious lip-syncing videos, the #LollipopChallenge has become a global phenomenon, with fans from all corners of the world joining in on the fun. Tiffany Queen's energetic performances and unwavering engagement with her fans have only fueled the wildfire of excitement on the platform. When it comes to radio airplay, "Lollipop" has proven to be an unstoppable hit. Stations worldwide have embraced the song's catchy and feel-good vibes, making it a constant presence on the airwaves. Its radio success has only bolstered Tiffany Queen earning her a legion of devoted fans who eagerly tune in to hear her music and latest updates.
Born to shine on the global stage, Tiffany Queen has continuously pushed the boundaries of her creativity, crafting a unique sound that resonates with listeners of all ages. Her ability to connect with fans on a personal level and empower them through her music has garnered her a loyal and diverse fanbase. As the queen of dance, Tiffany Queen effortlessly transitions between different musical styles, leaving fans constantly guessing what she'll conquer next. Her magnetic charisma and undeniable talent as a singer songwriter dancer have solidified her as a pop icon, destined to leave an indelible mark on the music industry. Tiffany Queen's "Lollipop" has ignited a musical phenomenon, dominating charts, YouTube, TikTok, and radio. Tiffany Queen has a sweet sweet taste taken the world by storm. So, tune in, turn up the volume, and get ready to dance along to the unstoppable beats of Tiffany Queen's "Lollipop"!
Find Tiffany Queen on :
Website: https://tiffanyqueen.com
Instagram: https://www.instagram.com/Tiffanyqu33n
Watch Tiffany Queen Lollipop
[embedded content]
© 2023, AMMPRO. All rights reserved.