Top 5 Emerging Artists You Need To Stream In February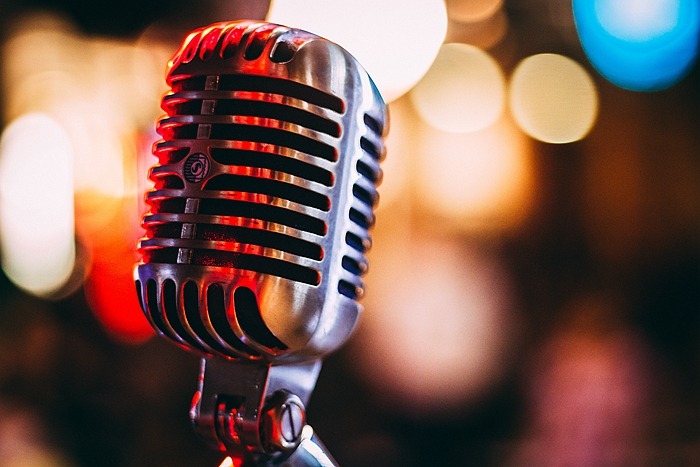 We're already in the second month of the year, and February promises to be full of new releases from rising stars. Thus, we decided to list some of the most interesting up-and-coming artists you definitely need to stream.
5.YONAKA
Powerful bass beats backed by staccato vocalizations perfectly describes YONAKA's style. Their music helps to "get lost in a feeling of strength and empowerment." Their electric riffs and beats hypnotize the listener and draw them into the band's unique world of sound. To get the full understanding of their music, it is a great idea to start with "Seize The Power," the band's first release since 2020's Yonaka Stripped Back, featuring three acoustic renditions from their debut LP, Don't Wait' Til Tomorrow.
4.Verzache
Zach Farache, better known as Verzache is the master of delivering bedroom pop with relatable lyrics and a buzzing bassline. His glittering synths accents the background and its echoing vocalizations. His new track, "Look Away," is a catchy anthem that will be featured on Farache's forthcoming album, My Head Is A Moshpit.
3.Valley Maker
Austin Crane, also known in the industry as Valley Maker shares relaxing folk rhythms alongside introspective lyrics. He uses soft vocalizations to harmonize compositions as an acoustic guitar rings beside steady drums. "No One Is Missing" displays his full talent and style beautifully, giving the audience a chance to know the artist, his skills, and talent.
2.Edel MJ
Rising California-based artist Edel MJ started 2021 dropping a fiery new track spiced up with Latin vibes titled "Three Hearts" through Higher Living Music. The song is home to beautiful soundscapes and warm, inviting energy. It is charmful, spreading sensual, intimate vibes. The 21-year-old artist, originally from the city of Obregon in Sonora, displays his radio-ready sound quality and passion in his groundbreaking performance.
1.TrueShot
For the appreciators of deep roars accompanied by trembling drums and intricate riffs, metalcore trio TrueShot brings to the scene their own style, proving that despite setbacks and other circumstances, dreams do come true. They started 2021 with a new release dropping "Mirage," which follows 2020's "Reticent" and "Find Me, I'm Missing."