Tory Lanez Ordered to Stand Trial in Megan Thee Stallion Shooting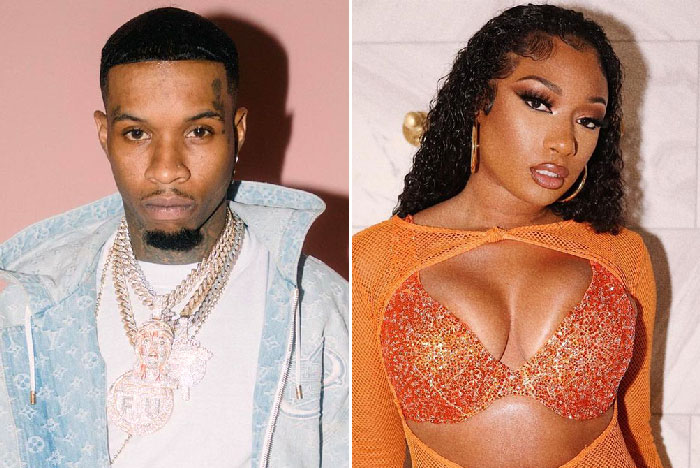 Tory Lanez will stand trial in the shooting of Megan Thee Stallion.
During a preliminary hearing in L.A. on Tuesday, a judge upheld the assault charges against Lanez, whose real name is Daystar Peterson, and ordered him to return to court for arraignment in January.
Megan was shot following a dispute in an SUV in the Hollywood Hills on July 12, 2020. While testifying in court, LAPD Det. Ryan Stogner claims that Tory shouted "Dance bitch, dance!" and fired gunshots at the ground near Megan's feet.
Stogner says that as soon as Tory fired the shots, she "immediately felt pain to her feet, observed blood, fell to the ground, and then crawled to an adjacent driveway of a residence."
According to TMZ, Stogner also said that Megan told him Tory apologized and begged her not to tell, even offering money to keep her quiet because he was on probation.
Megan initially explained her injury by claiming she stepped on broken glass. In the wake of George Floyd, she feared cops would shoot Tory if she told them a Black man had shot her, something Megan has previously said.
Also one interesting exchange: As an LAPD detective testified about an apologetic jail phone call Lanez made to one of Megan's friends, the rapper had enough: "How about you tell me what I was apologizing for bro? That don't make no sense," he yelled at the investigator.

— James Queally (@JamesQueallyLAT) December 14, 2021
A reporter for the Los Angeles Times says that Tory's attorney appeared to hint that another person in the car, a friend of Megan's, may have actually pulled the trigger.
A trial is now set to begin on Jan. 13. Tory is facing one count of assault with a semiautomatic firearm in a manner that caused great bodily injury, and one count of carrying a concealed, unregistered weapon. He has pled not guilty to the charges.
If convicted, he faces a maximum sentence of 22 years and eight months in state prison.