Travis Scott Earned Over $100 Million This Year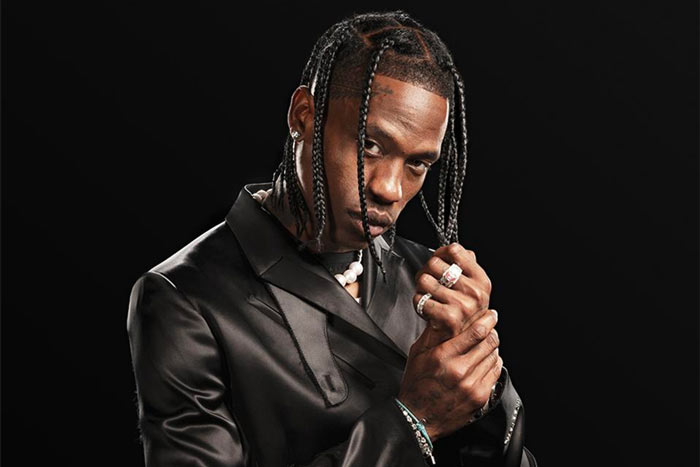 Travis Scott made bank in 2020.
The Houston rapper is on track to bring in more than $100 million in earnings this year, a source in his camp tells Forbes. He amassed his fortune thanks to creative corporate partnerships and branded merchandise, including lucrative deals with PlayStation, Fortnite, General Mills, and McDonald's.
The 28-year-old, who covers the magazine's 30 Under 30 issue, earned at least $5 million from his endorsement deal with the fast-food giant and another $15 million from sales of his Cactus Jack x McDonald's merchandise, including T-shirts, hoodies, blankets, and even a McNugget-shaped body pillow.
View this post on Instagram
Additionally, Scott is estimated to earn over $20 million from his PlayStation partnership (which may include a co-branded console and even a game designed by Scott) and around $10 million from his Nike deal and Cactus Jack kicks, which now outperform Kanye West's Yeezys at a far smaller volume.
"That puts him in the upper echelon of pitchmen, in terms of both income and creative impact," writes Forbes. "Without ownership, though, he's not rich, just very well-paid."
In addition to releasing his album Utopia in 2021, Scott is gearing up to launch his strawberry-flavored Cacti hard seltzer, which can be seen in his video for "Franchise."
And this is only the beginning. "Right now," Travis says, "we're so locked in and we're so ambitious on the next level–to just show people what we can do."