Ty Dolla $ign and Post Malone Reunite on 'Spicy'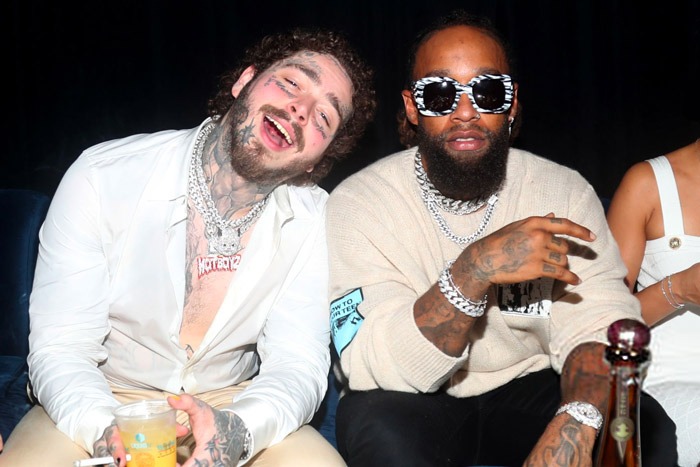 Ty Dolla $ign's star-studded album Featuring Ty Dolla $ign arrives Friday featuring a collaboration with Post Malone.
The duo, who topped the charts with 2018's 5x platinum hit "Psycho," reunites on the bounce-driven bop. "She let me bust her piñata / I buy her all the designer / But she's still leavin' tomorrow," raps Ty, while Posty sings his shawty's praises. "She bad, she crazy, but I like her like this … And we both can agree / Ooh she wilder than me."
Ty revealed that he started on the song last year, but it took Post several months to turn in his verse. "I called him and he took a fu**ing hell of a long time to send it back. But, I got it back," he told Apple Music. "Shout out to our brother, Post. He's about perfection, and we see it in his work, every time."
In addition to Post, Featuring Ty Dolla $ign features appearances from Kid Cudi, Kanye West, Nicki Minaj, Roddy Ricch, Big Sean, Kehlani, Jhené Aiko, and more.
"I feel like it's perfect for this time," Ty said of the follow-up to 2017's Beach House 3. "And also, I was thinking years later, like 10 years later, would I still want to listen to this? And now, I feel like I got that. I think the secret ingredient was sticking to me, and what I believed in, and how I wanted to see it, instead of listening to everybody else."