Tyga Arrested for Allegedly Abusing Ex-Girlfriend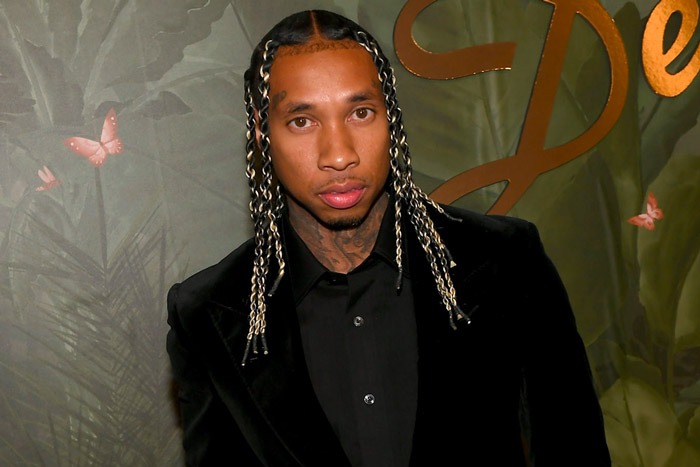 Tyga has voluntarily turned himself in to LAPD on allegations that he physically abused his ex-girlfriend.
The "Taste" rapper was arrested for felony domestic violence on Tuesday (Oct. 12) after Camaryn Swanson alleged that he got physical during a dispute at his house.
According to TMZ, Swanson showed up at Tyga's home around 3 a.m. on Monday and was acting belligerent at the door. He let her inside where the screaming continued. Tyga allegedly put his hands on Swanson during the argument. She reported the incident to police, who went to Tyga's home Monday morning. He wouldn't speak with them, but showed up at the police station on Tuesday.
Tyga has surrendered to authorities. He could potentially be hit with a felony charge for the alleged abuse of his ex-gf pic.twitter.com/wX90PoWICX

— Mob Radio (@Milagro_Gramz) October 12, 2021
Swanson claims Tyga hit her and posted images of the injuries to her face. "I'm so embarrassed and ashamed it had to get to this but I have to stand up for myself," she wrote on Instagram, while sharing their alleged text conversation.
"I can't believe this is how it has to end," she wrote in one message. "Honestly I'm so heart broken and didn't think you were capable to ever do this to me."
#Tyga accused of domestic assault against ex girlfriend Camaryn Swanson pic.twitter.com/wzRznzui8G

— All Tea All Shade (@TeaTimeTips2) October 12, 2021
O rapper Tyga está sendo acusado de agressão por sua ex-namorada, Camaryn Swanson. Ela alega que o artista a agrediu na madrugada desta segunda-feira, em sua casa na Califórnia. pic.twitter.com/MwpXj4hVmW

— +Music (@plusmusicnet) October 12, 2021
Tyga's bail has been set at $50,000.