Tyga Drops TikTok-Inspired Single 'Bored in the House'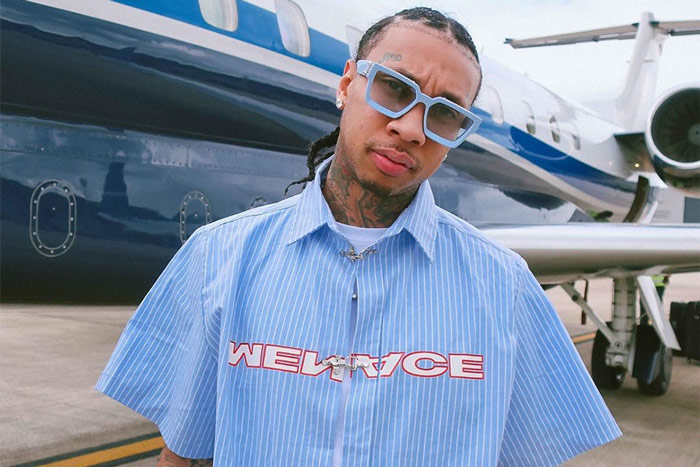 Tyga has turned his boredom into a quarantine anthem.
Amid the global lockdown, T-Raww unleashes his latest single "Bored in the House," inspired by the viral TikTok video of him lip-syncing to Curtis Roach's original song. Tyga takes Roach's rap and transforms it into a full-fledged twerk slapper, with lyrics drawn from his quarantine experience.
"I need me a thick chick / Sittin' on the couch and I'm goin' through my Netflix / Bored than a motherfucker / I ain't even doin' shit," he raps over the bass-heavy beat. "Tell her pull up, make it shake like Nesquik / Neck frozen with nowhere to go, bitch."
Tyga's 10-second "Bored in his House" clip has racked up more than 35 million views in just seven days. He also teamed up with Chris Brown for some joint TikTok videos.
"Bored in the House" follows Tyga's recent "Freak" collaboration with Megan Thee Stallion and his "Ayy Macarena" remake of Los del Río's hit, which has over 250 million streams.
Tyga can also be seen and heard in the video for Kygo's new single "Like It Is" featuring Zara Larsson.
View this post on Instagram

Drop it?!? #boredinthehouse @curtistootrill