Tyga Leaves OnlyFans, Launches Competitor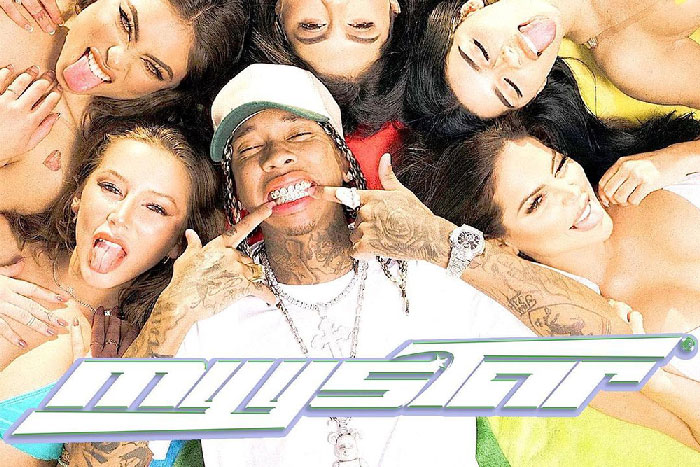 Tyga is giving OnlyFans a run for its money.
A day after the social media platform announced that it will ban sexually-explicit content, Tyga has announced that he is deleting his OnlyFans account and launching his own content platform.
His new subscription-based service, myystar, will allow its creators to post sexually-explicit imagery. The platform, which is set to debut in October, will only take 10 percent from creators' earnings as opposed to OnlyFans, which takes 20 percent.
"I know how many people make a lot of money on OnlyFans, and that's where most of their revenue is at," Tyga told Forbes. "I want to give those people hope."
View this post on Instagram
On Thursday, OnlyFans announced that it would block content creators from posting explicit photos and videos because of mounting pressure from banking partners and payment providers. "In order to ensure the long-term sustainability of the platform, we must evolve our content guidelines," the company said.
Tyga has earned several million dollars with his $20/month subscriptions and was reportedly OnlyFans' fourth top earner before leaving the platform. According to Influencer Marketing Hub, he has made approximately $8 million to date, behind ex-girlfriend Blac Chyna, Bella Thorne, and Cardi B.
Tyga has teamed up with creative director Ryder Ripps of OKFOCUS, who has worked with Travis Scott, Kanye West, and Pop Smoke, to design myystar. In addition to explicit photos and videos, the platform will host content from podcasters, comedians, athletes, and musicians. Creators will also be able to sell NFTs.
Back in December, Tyga launched his OnlyFans management and lifestyle company TooRaww with over two dozen clients. He plans to recruit myystar talent on an invite-only basis to start.