Uncle Murda Drops 'Rap Up 2020'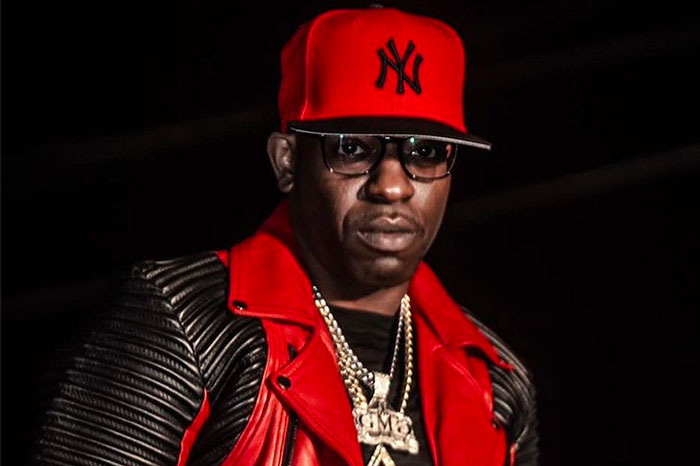 It's a wrap on 2020.
On the final day of the year, Uncle Murda delivered his annual "Rap Up," recapping the events from what many consider the worst year ever. On the nearly 14-minute track, produced by Great John, he reflects on the tumultuous times.
"2020 been a sad year / Wasn't even gonna do this / But I figured y'all needed me after everything that been going on," he says on the intro.
Over a sample of Alicia Myers' "I Want to Thank You," he begins with Kobe Bryant's tragic death in January and shares his own conspiracy theories surrounding the pandemic and the vaccine. "Whole coronavirus sh*t feel like a money grab / They tryna get paid / Virus is man-made," raps Murda.
He pays tribute to those we lost this year including Andre Harrell, Fred the Godson, and Pop Smoke. "The good die young / It really wasn't his time / Him being dead / Tekashi still living is a crime," he says of the Brooklyn MC.
He also addresses the Tory Lanez and Megan Thee Stallion shooting ("If he really did shoot her, that was some lame shit / She snitchin' now, but she a girl so it ain't the same shit") and the relationship drama of Cardi B and Offset and Dr. Dre and his wife.
The beat switches up to Luther Vandross' "Never Too Much" as he brings up Jeezy and Gucci Mane's contentious Verzuz battle, and the Black lives lost including Breonna Taylor and George Floyd. He then turns his attention to the presidential election, R. Kelly, Kanye West, and Cardi B's "WAP."
At the end, he announces that this will be his last "Rap Up" ever. "F**k 2020, I'm done, it's a wrap / I ain't doing this shit no more, this is my last year," he says.
Along with "Rap Up 2020," Uncle Murda dropped his new project Don't Come Outside, Vol. 3 featuring appearances from Benny the Butcher and Lil Tjay.