Unveiling the Evolution of Jonesy: Meet the PNW's Rising Hip-Hop Star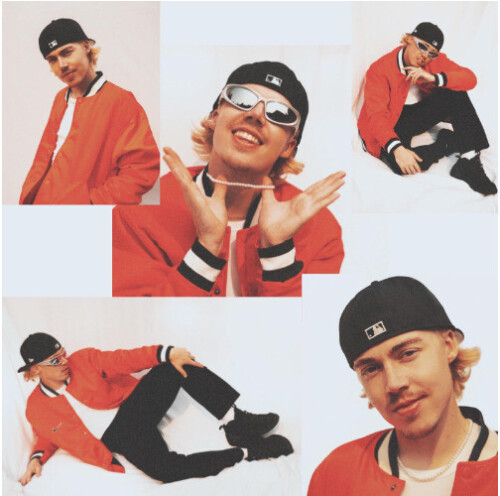 In the heart of the Pacific Northwest, in the vibrant city of Salem, Oregon, emerged an artist whose musical journey embodies a fusion of inspiration, authenticity, and a quest to be a beacon of hope. Meet Jonesy, a name that symbolizes growth, maturity, and embracing individuality.
Jonesy, a proud representative of the 503, finds immense purpose and passion in being an artist. For him, music is not merely a profession; it's a way of life—a medium to impart hope and uplift spirits, aiming to empower listeners to embrace their true selves. He aspires to create music that resonates with authenticity, making his audience feel like the best versions of themselves.
His roots trace back to his high school days, where he started recording music in his closet at his great grandma's house. Those humble beginnings ignited a spark that led him to release his first mixtape during his freshman year of college. Since then, his musical journey has been a rollercoaster of growth, experiences, and artistic evolution.
KYLE's "Beautiful Loser" album in 2013 left an indelible mark on Jonesy, shaping his perspective on music and life. It taught him to embrace his uniqueness and individuality—an ethos he carries with him as he evolves as an artist. Alongside KYLE, influential artists like Drake, J-Cole, Big Sean, Bryson Tiller, and others inspire Jonesy, influencing the themes of his songs, which often revolve around love, happiness, growth, mental health, and the pursuit of dreams.
Jonesy is more than just a musician; he's a multi-talented performer. From singing and rapping to dancing, he's a true entertainer. The influence of his parents, who were DJs, coupled with his deep love for basketball, enriches his creativity, manifesting in his music and lyrics.
In this phase of growth and transformation, Jonesy has decided to rebrand himself, shedding his previous moniker to embrace a simpler, more evolved persona—Jonesy. It symbolizes a shift from boyhood to manhood, a symbol of his musical and personal growth. Additionally, he has introduced a new brand called "Kinda Sorta Famous," signifying his journey toward superstardom, embracing the excitement of the path just before reaching the pinnacle.
As Jonesy continues his musical odyssey, he remains committed to being a positive force, touching lives through his music. With a vision to impact the world and a relentless dedication to his craft, he is set to leave an indelible mark on the hip-hop scene, solidifying his position as a rising star from the Pacific Northwest.
https://spotify.link/rL5GxWEAwDb
https://www.instagram.com/heyjonesy/
© 2023, Tedfuel. All rights reserved.