Usher Reveals First Photo of Daughter Sovereign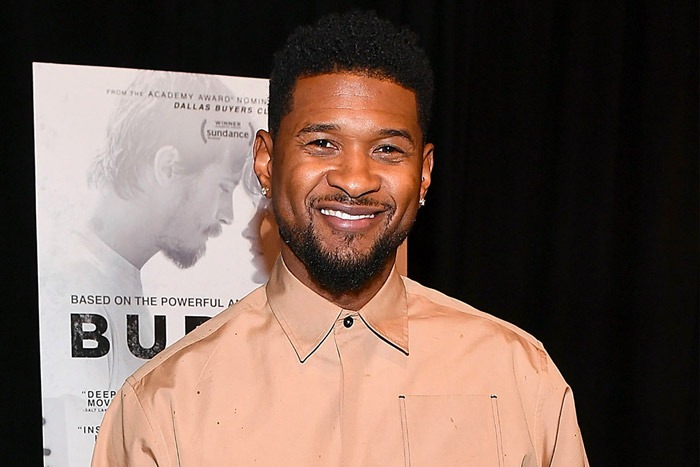 Usher is a proud dad.
The singer's newborn daughter, Sovereign Bo Raymond, made her television debut on "The Ellen DeGeneres Show." During his appearance on Wednesday, Usher revealed the first photo of his baby girl. In the pic, Usher can be seen kissing her forehead.
He and his girlfriend Jenn Goicoechea welcomed Sovereign on Sept. 24, over a month before her scheduled Nov. 11 due date.
"She came out early," he told Ellen. "She was scheduled to be a Scorpio but decided she had a different plan. Libras, you know, they kinda have their minds made up what they wanna do."
View this post on Instagram

Happy 11:11 Sovereign … this day was the day I thought you would arrive. You had a different plan ♎️ … #Babyknowsbest #Godsplan "Life happens when your making other plans." Is the present a gift or is the present the day? Live every moment. I love what we made @boogsneffect Te amo mucho ✨?✨???
"It's funny because the umbilical cord was wrapped around her wrists. So she's pulling the thing, like, 'Pull me outta here, it's time to go!'" added Usher.
This is the third child for Usher, who is also a dad to Naviyd, 11, and Usher, 12. "They're coping well. Very, very excited about being big brothers," he said of his sons. "They're a little bit too protective, even with me sometimes. And as they get older, I'm less cool of a dad, so now I'm starting this whole cycle over again and I'm kinda the apple of her eye right now."
Usher, who released his latest single "Bad Habits" in September, is now gearing up for his Las Vegas residency, which launches July 16, 2021 at The Colosseum.