Valee and Harry Fraud Announce 'Virtuoso' LP and Release "Vibrant" Featuring Action Bronson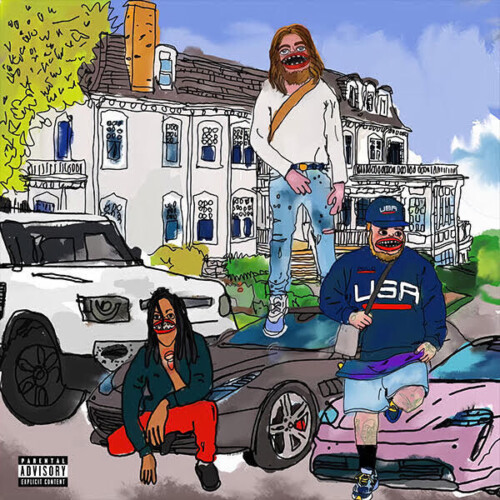 Valee returns—and this time he's back with Harry Fraud.
Personally hand-picked by Kanye West and signed to his G.O.O.D. Music imprint, it didn't take long for Valee to make an impression.  Not only was Valee named Rolling Stone's "Hot Rapper Of the Year," he was also awarded Single of the Year by Spin Magazine for "Womp Womp" (which went Gold) featuring Jeremih.
Yet, what separates Valee from his peers, is that his completely original, unorthodox rap sketches are virtually a sub-genre of their own; one that inspired some of the culture's biggest heavyweights to dissect, emulate, and copy his soft-spoken style and flow.  For fans of clever lyrics, effortless style, and endless swag, Valee's artistry resembles trap music for the connoisseur.
After a successful stint on G.O.O.D. Music/Def Jam, Valee opted to embark on an independent career, one that would give the rising Chicago South Sider more opportunity to create as freely as possible.
Now the rising star embarks on the next phase of his career with the announcement of Virtuoso, Valee's forthcoming collaborative album with Harry Fraud.  Harry Fraud thrives on being entrusted with artists' most personal statements; recently, producing chart-topping projects for Curren$y (Vices), French Montana (Montega, which hit Billboard's Top 200 chart), Dave East (Hoffa), Lil Peep (High Fashion), Benny The Butcher (The Plugs I Met 2), Jim Jones (The Fraud Department), Jay Worthy's You Take The Credit, We'll Take The Check and 38 Spesh's Beyond Belief.
In addition to the announcement of Virtuoso, the pair has also offered the album's first single, "Vibrant," which features Action Bronson.  "Vibrant" is now available at all DSP's.
"We've been quietly working on this project, and it's finally ready for the world.  It will be unlike anything you've ever heard; so expect the unexpected" Valee commented.
"Valee has been one of my favorite artists since the first time I heard him, and it's always been a goal of mine to collaborate with him" Harry Fraud professes.  "Valee and Bronson's unique approach, and rare charisma complement each other perfectly on "Vibrant."
Valee & Harry Fraud's Virtuoso will be released on 7-21-23.
[embedded content]
© 2023, Seth "Digital Crates" Barmash. All rights reserved.