Watch the Trailer for Showtime's 6ix9ine Docuseries 'Supervillain'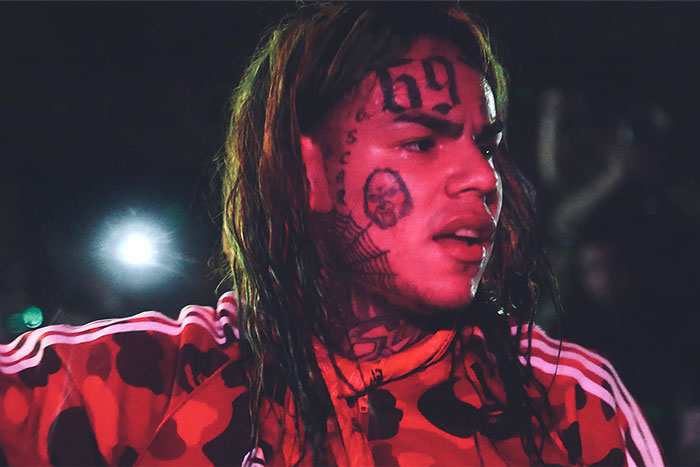 6ix9ine takes the spotlight in Showtime's "Supervillain" documentary series.
The network has released the first trailer for "Supervillain," a three-episode docuseries that profiles the rise of the Brooklyn rapper and how he manufactured his own cult celebrity status through social media and controversy.
According to Variety, the series explores how a former deli clerk named Daniel Hernandez transformed into the notorious rainbow-haired rapper known as 6ix9ine.
Director Karam Gill conducted an exclusive interview with 6ix9ine after the "TROLLZ" rapper was released from prison earlier this year. "I can't believe that I created myself," Tekashi says in the trailer. "Danny created 6ix9ine the way he wanted to be viewed."
"Supervillain" will premiere on Showtime in early 2021. The series was inspired by journalist Stephen Witt's Rolling Stone feature "Tekashi 6ix9ine: The Rise and Fall of a Hip Hop Supervillain."
Imagine Entertainment's Brian Grazer will executive produce "Supervillain" with Justin Wilkes and Sara Bernstein of Imagine Documentaries, Gus Wenner of Rolling Stone, Jonathan Chinn and Simon Chinn of Lightbox, and Witt.
Last October, 50 Cent announced that he was producing a docuseries called "A Moment in Time," which will feature celebrities including Tekashi.