Watch the Trailer for The Notorious B.I.G. Documentary 'Biggie: I Got a Story to Tell'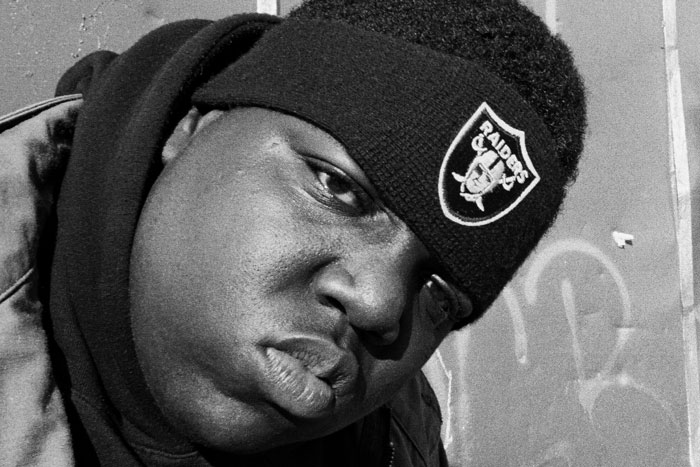 It was all a dream.
The story of The Notorious B.I.G. has been told several times, but Netflix explores his rise to stardom in Biggie: I Got A Story To Tell, the first estate-approved documentary about the late rap icon. A trailer has been released for the film, which chronicles Christopher Wallace's life from growing up the son of a Jamaican immigrant in Brooklyn to developing the groundbreaking rap style that would make him one of the most influential artists of all time.
Directed by Emmett Malloy, the 97-minute documentary chronicles Biggie's journey through interviews and commentary from those who knew him best including his mother Voletta Wallace and Sean "Diddy" Combs, who both serve as executive producers, along with Faith Evans, Lil Cease, and other members of Big's inner circle.
Four years in the making, I Got a Story to Tell was first announced in 2017 under the title One More Chance. "The running joke about documentary films is often how long they take to make. This film lived up to all those stereotypes, taking us four years to develop and make it," Malloy told Rolling Stone. "Through those years we were immersed in Brooklyn in the '70s through the '90s. It is easy to see how much Brooklyn has changed since Christopher Wallace was a kid, but it's also clear that many things about being a young Black man in this country have not changed."
The film also features rare footage from the archives of Biggie's childhood friend Damian "D Roc" Butler. "Big was always a visionary. There will never be such a crazy time in Brooklyn as the '80s and '90s, out of great struggle, comes great art and music. The Brooklyn kid rapping today won't have the same stories we have to tell," said D Roc, adding that with the documentary, "fans see Big was an artist before he was a rapper."
It's been 24 years since The Notorious B.I.G. was killed in a drive-by shooting in Los Angeles. In November, he was inducted into the Rock & Roll Hall of Fame.
Biggie: I Got a Story to Tell hits Netflix on March 1. Watch the trailer below.