Watch The Weeknd's Gruesome Video for 'Too Late'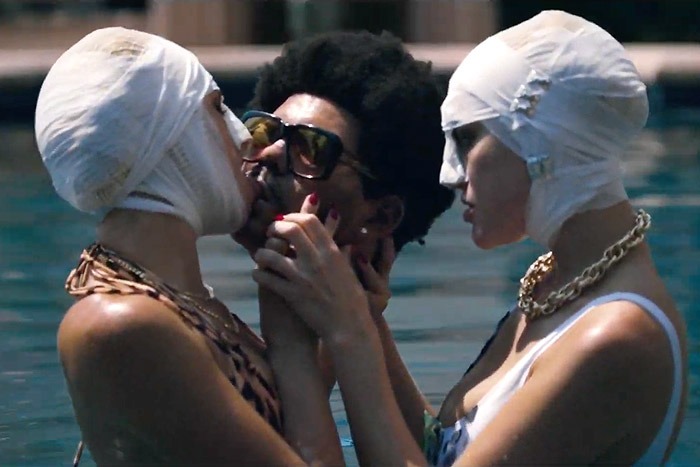 The saga continues.
Following videos for "Until I Bleed Out" and "In Your Eyes," The Weeknd debuts the latest chapter in his thrilling and twisted After Hours series.
The gruesome clip opens with two deranged super fans, fresh off plastic surgery, encountering The Weeknd's decapitated head on the road. They bring it home and make out with it before concocting a plan to bring him back to life. So they hire a stripper and make him dress up like Abel in his signature red blazer before slitting his neck and chopping off his head.
Covered in blood, they then proceed to stitch The Weeknd's head onto the stripper's body before making love to him.
Earlier this month, The Weeknd debuted the Kenny G remix to "In Your Eyes." He is already working on the follow-up to After Hours, which he hopes to release once quarantine is over.