WHO IS GUS? WE DISCUSS CAREER SETBACKS, EMPIRE, JESUS WALKS & MORE!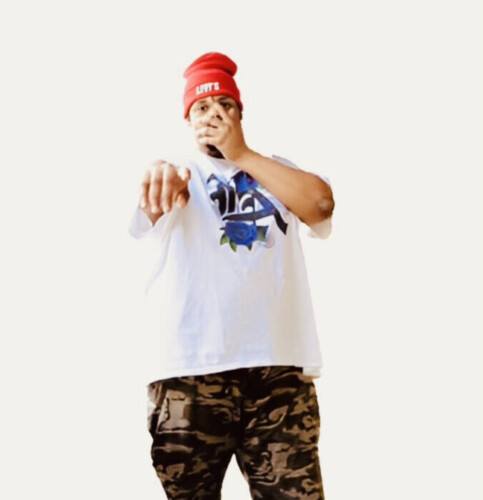 You might be asking this question. Who is GUS? We've seen him here and there… We've heard of him in different outlets. But no music?
No worries! GUS is building a buzz right now even with no music on major platforms, as of this date. Previously, gone by the artist's name of "Kindness" … The STL native artist is strategically building his team, his music, his resources, and his moment to shine in the industry.
As of right now, it is expected that his remastered, re-released album is going to be released on October 19th, 2023, through EMPIRE Distribution.
"I have resources and connections that are helping me secure this opportunity. I've had many setbacks, made many promises, and it's been hard. However, everything is going well, and you will see the hard work pay off".
This artist is showing a lot of promise with his music. His re-release "DA FINALE" is going to feature the hits "WWJD?", Babylon USA (With a Lil Wayne remix), End of Days, baptized (With a Gucci Mane remix), Basic Instructions Before Leaving Earth, Psalm 23, Hit on a Christian (Various versions), and a potential remix of "WWJD? (With Common) & also a cypher remix".
"Many people wonder… How am I getting these features being an unknown artist right now. Well, I have resources that have them available with the full rights. It's so awesome. Having Wheezy on my Album is Legend".
The project is going to be perfectly mixed and mastered and there will be a few additional visuals to add to the ones already made. But after this project is released, "GUS" is anticipating releasing a second project at Christmas 2023.
"I'm so happy that everything is coming together. I have an amazing team, business plan, and I'm so happy that I can anticipate success at this time."
His music is going to be heavily promoted through his team. The projects will be projected to get hundreds of thousands of streams from the marketing avenues he will be taking.
This artist is not a stranger to music though. He's been an active artist in his city of Saint Louis, since 2013. He went by the name "Kindness", and he's done many mixtapes, shows, features, and visuals, and was recognizable in his community.
His projects will be archived on a mixtape website along with his fellow label mates' "GOODNESS" & "HAPPYNESS".
"My next project is going to be unique. I can't wait for you to hear it. I'm serious about this and you will hear it in my music".
The project "TEN" is going to be a musical, type project that will be about the ten commandments. It will feature 14 tracks including "Moses at the Burning Bush (Intro), The Red Sea (Interlude), 40 Days (Skit), & the Appearance (Outro)".
"I love how I'm incorporating my musical theater background into my art. This is so special; it is such a blessing and I thank God for showing me how to do this".
"GUS" is the owner of his own Christian record label entitled "GOOD NEWZ Entertainment". It doesn't have many artists yet, but it will be taking submissions in the months to come.
"I feel like at this period it's a make-or-break moment. I'm turning 30 in October… If I don't succeed in my efforts, I might take a break or move on. However, if it is well received, then I feel like I've accomplished what I've been searching for".
In the fall of 2023, Kindness is trying to secure many live performances including the COAST2COAST tour monthly into the summer of 2024. He is also going to perform a live, streaming concert of one of his albums this fall.
"I can't wait to begin having success in my art. I feel such a power when creating it. I hope it helps, heals and inspires people of all ages."
This artist likes to create music that is more mature and is more for audiences seeking to be impacted and it is also very thought provoking.
"I can give a good show. I can hype the crowd. I can be a memorable artist. I have music for that too".
August is currently based in Saint Louis, but he travels to LA/NYC often and is working on building his business in other cities.
"I am so excited about my company. We do film, music, theater, clothing… God has brought it all together. This is my calling; I truly believe it is."
Gus is the founder of the Non-Profit company entitled "CULTURALLY RELEVANT WORSHIP INC" aka the DBA "THE (LOVE SYMBOL) CRW".
"I'm releasing some cover songs in the coming months. One of them will be on SoundCloud only… It's a chance cover. Chance is one of my favorite artists and I hope people like… That's it. The other one is JESUS WALKS which is going to be EPIC! It's going to be on the album, one of them as a bonus track".
Look for more from GUS and see what the anticipation is about with his soon to be released projects. Follow him on social media as @AUGUSTRELATED.
"My company and music aren't about me. I am doing this with my family and friends and it's about creating memories. Reaching milestones, and just having fun. But most importantly giving God the glory! I am so happy and excited!"
© 2023, AMMPRO. All rights reserved.