YoungBoy Never Broke Again Expecting Baby with Yaya Mayweather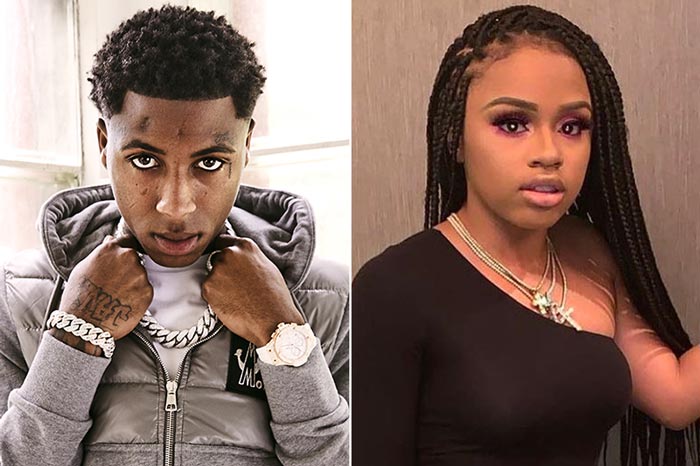 YoungBoy Never Broke Again is about to be a father again.
The rapper is expecting a child with Yaya Mayweather, the daughter of Floyd Mayweather Jr. The boxing champ confirmed the pregnancy rumors during an interview with Hollywood Unlocked. When the subject of his daughter being pregnant came up, Floyd responded, "Yes."
"I just want the best for my daughter, always want the best," said Floyd. "If that makes her happy, then we're happy, me and her mother is happy."
View this post on Instagram

#PressPlay: #Roommates, it looks like the rumors are in fact true. 👀 For months there has been speculation that #YayaMayweather was pregnant, and her father confirmed it when he sat down with #HollywoodUnlocked. (📹: @hollywoodunlocked, @foxsoul)
While he supports his 20-year-old daughter, he doesn't want to interfere in her life. "But what I try not to do is get in her personal business because once she's no longer under my roof then it's between her and her better half," added Floyd.
Last month, there were rumors that Yaya was pregnant after video surfaced of her walking through the mall with what looked like a baby bump. After a fan congratulated Yaya's mother Melissia Rene on her daughter's pregnancy, she thanked them on Instagram, seemingly confirming the reports.
View this post on Instagram

#TSRRoommateTalk: So one of our #Roommates alleges #YayaMayweather may be pregnant and she presented her case–From the evidence at hand, what y'all think #Roommates? We can't confirm these allegations but the tea is Lipton. 👀 (SWIPE)
NBA YoungBoy has not addressed the pregnancy. The couple has had their ups and downs. Yaya was arrested in April after allegedly stabbing Lapattra Lashai Jacobs, the mother of YoungBoy's other child, at his Houston home. She was charged with felony aggravated assault with a deadly weapon.
This will be the sixth child for the 21-year-old rapper, who has five children—four sons and one daughter—from previous relationships.