21 Savage Admits Regret Over 'Dumb' Comments About Bankroll Fresh's Death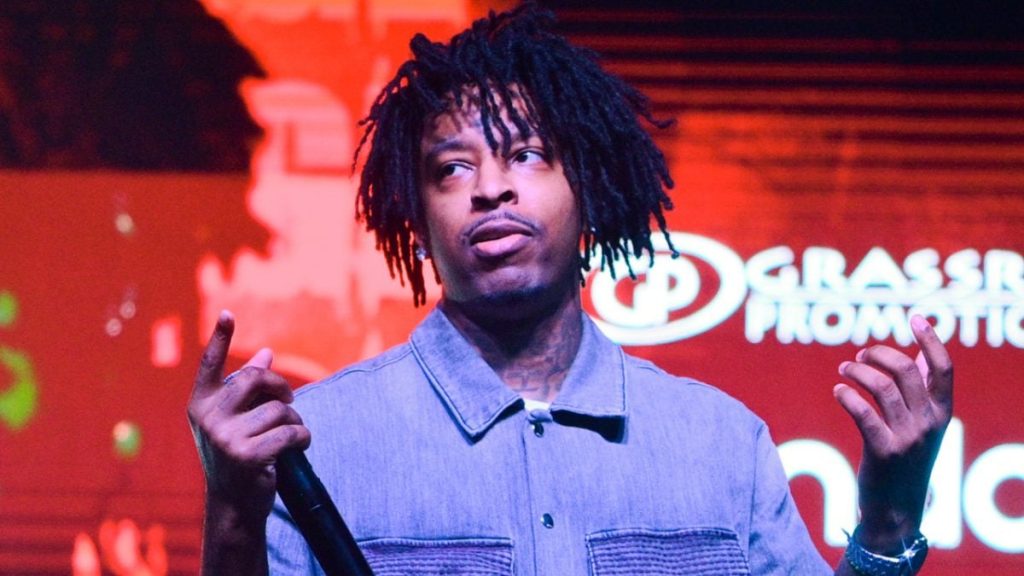 21 Savage has expressed regret over comments he made regarding the late Bankroll Fresh.
During a 2016 interview with VladTV, 21 expressed frustration that his friend No Plug – who was seen on camera engaging in a physical fight with Bankroll Fresh moments before he was shot dead – was being portrayed as a "hater" responsible for the Atlanta rapper's murder.
"My point of view, man, I really feel like they tried to paint a bad picture on my brother and try to make him look like a hater and there was some envy, jealousy type shit," 21 said at the time.
He continued: "[The story] sounded like your best friend betrayed you and killed you for no reason because you a rapper, that's what they made it seem like."
In a recent sit-down with Akademiks for his Off The Record podcast, 21 Savage said he now regrets making those comments, and that he shouldn't have spoken ill of the dead.
"I ain't gonna lie, rest in peace Bankroll. I was on some young, dumb just talking-too-much shit when that shit happened," the Slaughter Gang leader said. "And I reached out and tried to fix that shit like right after that happened, but n-ggas already felt how they felt and I understood it so I fell back."
He continued: "But I knew I was wrong. Right after I seen that shit, on my mama, I knew I was wrong for speaking on that type of shit because it didn't have nothing to do with me really. It was just some young n-gga shit."
21 Savage added that he and No Plug are still very close to this day, but that the pair ran into issues after 21's interview surfaced. 21 recalled during a show that fans weren't "vibing" to his music as much as usual, but that's because he was "on some sucka shit" and didn't think the VladTV interview had anything to do with it.
"You know, I'm just young, just doing shit, moving around so I'm not even thinking of it when it happen," 21 said. "So I really didn't even remember that I did that until I seen the clip, and I instantly — on my mama, on my kids — I felt lame as hell."
Elsewhere in the interview, 21 Savage said one thing he didn't regret was pushing Drake to unleash his controversial rhymes that appeared on the duo's joint album Her Loss, which dropped last week and will likely debut at No. 1 on the Billboard 200.
Fans and critics alike had a lot to say about Drizzy's alleged subliminal disses towards Megan Thee Stallion, Kanye West, DRAM and Serena Williams' husband.
"You know I'm pointing it out, like when he send me the songs, I'm pointing out what I heard," 21 told Ak. "I'm tellin' him like, 'Yeah n-gga, talk that shit.' You know I'm gassing him. I'm behind him. Whatever he standing on, I'm standing on it too. Say what you feel, n-gga."