Timbaland Reveals He Used To Get Paid $500K A Beat: 'Producers Were Respected Way More'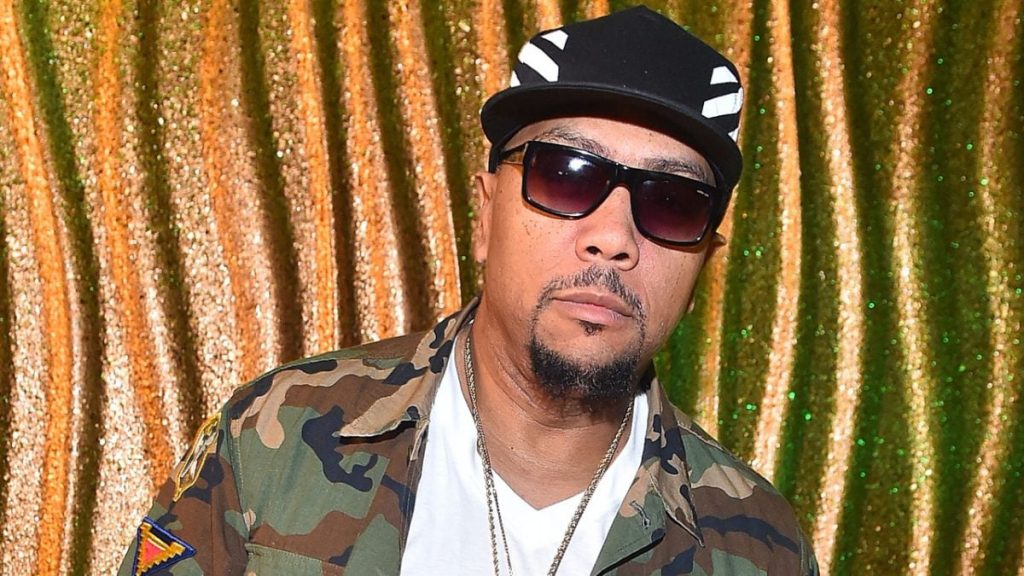 Timbaland has opened up about what he used to get paid to produce a beat and said that number has gone down because young producers don't "put value" on themselves.
During a conversation with ProducerGrind, Timbo revealed he was earning as much as $500,000 per track at the peak of his career, during which he pumped out innovative Hip Hop and R&B hits for JAY-Z, Missy Elliott, Aaliyah, Ginuwine, Ludacris and many more.
"I usually get like $300, $500K back in the day," the Verzuz co-founder said. "We ain't come from a world where you send beats; we come from when that bitch was tailor-made, you understand?
"The producer was respected way more. You needed a dope producer as an artist. You needed that, and now you got YouTube. People putting beats, it's just not the same. It's just like Wild Wild West out there."
Elsewhere in the interview, Timbaland expressed concern about the future of production and said incoming A.I. technology was gaining a serious foothold in Hip Hop.
"I knew this guy, one of my homeboys, he was working on this whole program that while the computer's asleep it's generating sounds," Timbaland said. "And when he opens up it take white noise and make kicks the dopest snares while he sleeps. He been working on this for years, and I'm sure he mastered it now. The computer makes his kits, he don't get drum kits from people. Make samples while he sleeps."
At the 47-minute mark, the Virginia native said that he's personally been hard at work on his Beatclub platform, which promotes up-and-coming producers, and added he's been working with young creatives to make sure they charge the right amount for their work.
"It's really like a high-end concierge service. Telling producers how to charge, don't charge, you would not be making no money," he explained. "We show you how to get to the money."
However, it doesn't seem everyone agrees with Timbaland's comments. In June, Bobby Shmurda voiced his frustrations about the "crazy" high price producers were charging him and in turn caught some flack from Cardo and Boi-1da, who echoed Timbo's sentiment that high price equals high quality.
"These producers is giving me the hardest time right now," Shmurda complained in an Instagram video. "I'm trying to drop my project but these n-ggas is asking me for clearances and these fucking producers is asking for some crazy shit. I don't know what rumors is going around that they think Bobby is just dropping bags.
"I ain't giving n-ggas no fucking $10,000, $8,000 for no fucking producer song, bitch. Who the fuck told you n-ggas to fucking make songs with 10 muthafuckas on the song, bitch?! Don't play me, bro."
"Designer beats cost designer bread," OVO hitmaker Boi-1da politely reminded the Brooklyn rapper. Cardo — whose résumé includes credits for Drake, Kendrick Lamar, Travis Scott and others — had more to say on the matter.
"Rappers saying producers overpricing their beats shows u we don't get any respect in this shit. Y'all N-ggas weird," he tweeted at the time. "we HAVE to make y'all n-ggas pay us more every time … cuz y'all be tryna offer 2500 for a beat. I gotta let it off one time."