DJ Drama Teases Star-Studded New Album Featuring Lil Uzi Vert, Lil Baby & More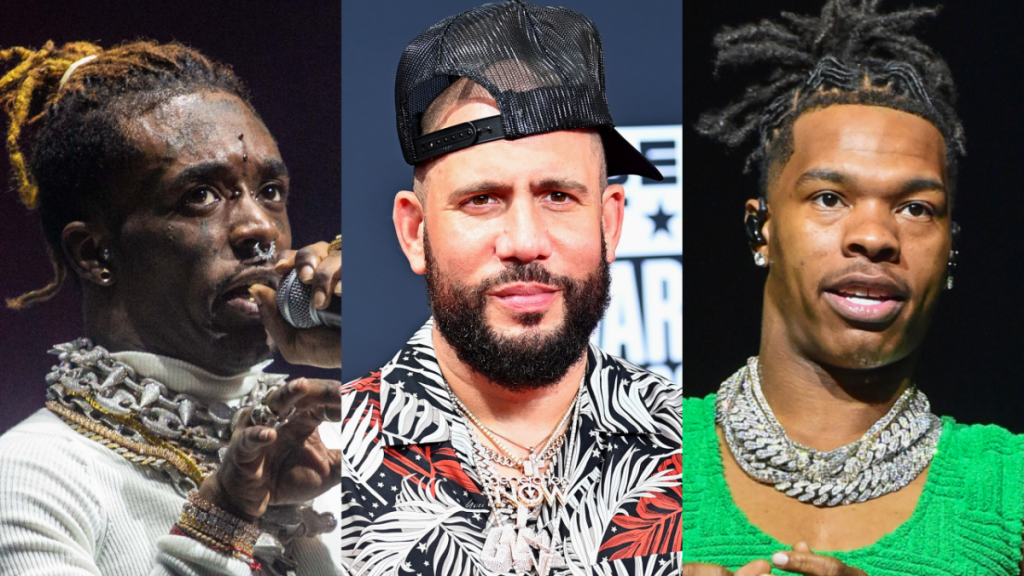 DJ Drama has shed some light on his new album, I'm Really Like That, giving fans a glimpse at some of the big names set to appear on the project.
The legendary Gangsta Grillz DJ shared several photos on Instagram on Thursday (November 10) showing him putting in work on the album in the studio. In his caption, Drama hinted at the project arriving sooner rather than later.
"ALBUM MODE IM REALLY LIKE THAT COMING SOON GEN•NOW," he wrote.
DJ Drama's slideshow included photos of a heavily redacted tracklist on a whiteboard. A close examination, however, reveals a slew of potential A-list features including Lil Uzi Vert, Lil Baby, Gucci Mane, Offset, Lil Durk, Roddy Ricch, Jack Harlow, Freddie Gibbs and Doe Boy.
View this post on Instagram
While further details surrounding the project remain scarce, I'm Really Like That will serve as DJ Drama's first solo album since 2016's Quality Street Music 2, which boasted appearances from Lil Wayne, T.I., Young Thug and others.
The album announcement comes at a busy time for Drama. Over the last few years, the Philadelphia native has resurrected his beloved Gangsta Grillz series with several high-profile releases from the likes of Tyler, The Creator, J. Cole and Dreamville, Snoop Dogg, Jim Jones, Symba and more.
His latest offering came with longtime collaborator Jeezy in the form of Snofall, which dropped last month.
Snofall was a long time coming for the duo, especially considering their past issues. During a recent appearance on The Breakfast Club, Jeezy spoke about his beef with DJ Drama and how they ultimately resolved it.
"It got real bro, it got really real," he said. "The beef was over Drama had someone that was managing him, but he was trying to be an artist too, and he kinda got into Drama's ear about a lot of things, and just started to build this toxic environment of he said she said."
He continued: "I think Drama decided he had to go with them because I think at the time homie had been they muscle or something, I don't know. Something happened at the club, I can't really say, but yeah. It got really bad over time."
Jeezy went on to explain that over time, he and Drama were able to grow and realize there were more important things to worry about.
"I love Drama and I'm truly appreciative of the history we got and the relationship that we built, because it just feels good to see your partners winning," he added.
And when it comes to winning, DJ Drama continues to tally them up. At the 2022 BET Hip Hop Awards last month, Drama took home the award for DJ of the Year, his first in almost a decade.