21 Savage Emerges As 2020's Q4 Biggest Songwriter — With 21 Platinum & Gold Certifications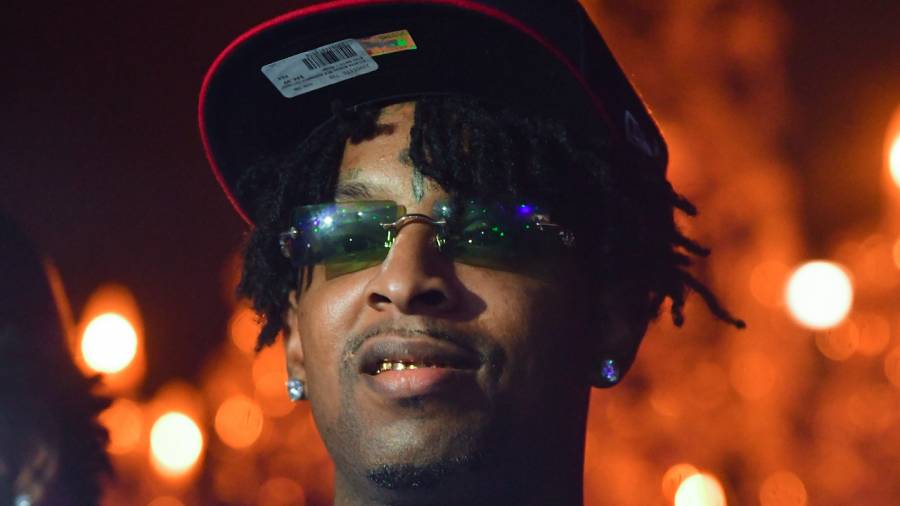 21 Savage has done a lot in his seven-year career. He has two No. 1 albums, a Grammy Award for Best Rap Song, several multi-platinum certified singles and has become a cultural icon with the many memes and gifs made in his honor. As he continues to make strides in his career, 21 has another accolade to add to his growing list.
On Monday (February 1), Music Business Worldwide reported The National Music Publishers' Association Gold & Platinum Program announced the top songwriters for the fourth quarter of 2020, in which 21 Savage topped the list. The Atlanta native racked up 21 platinum and gold certifications throughout October, November and December last year, beating out Trippie Redd, who had 19.
NMPA President and CEO David Israelite said, "2020 was a huge year for music as more and more people turned to it for entertainment and comfort as the pandemic continued on. I commend the songwriters certified in Q4 for their creativity and perseverance through this unprecedented time. Particularly 21 Savage who proved his dominance with solo and collaborations that went five and six times Multi-Platinum."
21 added, "Being the biggest songwriter of Q4 is a huge honor. Writing is my passion, and seeing that success reflected is a good way to start 2021."
View this post on Instagram
After a massive 2020, 21 is looking to capitalize on that success and steamroll into the new year. Last month, the Savage Mode II rapper showed interest in Meek Mill's desire to launch their own digital streaming platform. Meek shared the news in a series of tweets that revealed Lil Durk and Lil Baby were also in on the business venture.
"Me lil baby Durkio tryna getT somebody in Silicon Valley to build us our own music platform we can be majority owner in," Meek tweeted on December 25. "We will pay!! We need top Silicon Valley steppers please!"
He followed up, "21 gone link in too we need some app options we looking for the best platform builders!!!! Tryna get started 2021."
Me lil baby Durkio tryna get somebody in Silicon Valley to build us our own music platform we can be majority owner in! We will pay!! We need top Silicon Valley steppers please!

— Meek Mill (@MeekMill) December 26, 2020
21 gone link in too we need some app options we looking for the best platform builders!!!! Tryna get started 2021

— Meek Mill (@MeekMill) December 26, 2020