21 Savage Explains The 'Catch-22' That Can Lead To Rappers Catching RICO Charges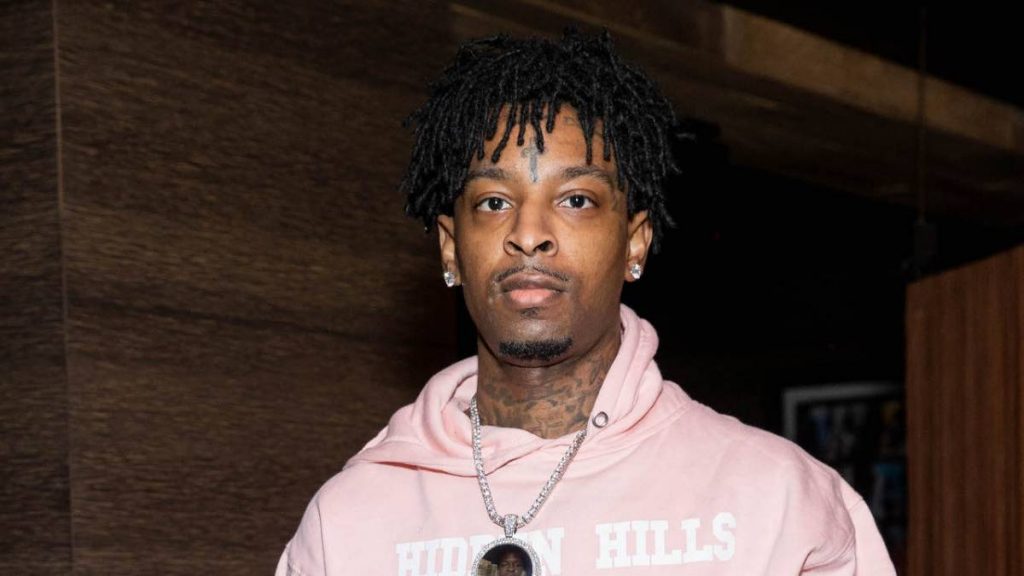 When rappers get that golden opportunity of landing a record deal, the spotlight is on them and their every move. Many leave their situation for a better life with a big house and cars, while others either stay or return to their hoods to give back and offer a helping hand. In this day and age, however, any decision can land a rapper in hot water.
During his recent appearance on Math Hoffa's My Expert Opinion YouTube series, 21 Savage spoke on the predicament that many young rappers find themselves in when they see success, which in many cases can lead to RICO charges — or worse, death.
"Nowadays, a n-gga will wake up and put a clip on Instagram, upload the video to YouTube, now a label at his door and they just gave him a million dollars," 21 said. "This n-gga 19, so naturally he wanna show his hood like, 'Bro, I made it!' So now he back in his hood, looking out for his hood.
"But it's a catch-22 'cause it's like, I can make it and forget about my hood and then my hood going to try and kill and rob me. Or I can look out for my hood and now I can catch a RICO. It's just the time we living in. N-ggas blow up so fast. The n-ggas that they beefing with, they mad 'cause he just got signed and n-ggas know you still going to be right here at 19. Where else you going?"
View this post on Instagram
21 Savage was asked what advice he would give young rappers who are often targeted, but he couldn't offer much given how deep the situation is on both sides. As he said, it's a "lose-lose" situation.
"If you get on and turn your back on your hood, you're a fuck n-gga," he added. "They gonna take your jewelry, they gonna show the world, 'He ain't even like that. He's a bitch.' If you take care of your hood, you're a fucking leader."
21 Savage's fellow ATLien's Young Thug and Gunna are currently facing RICO charges when they, along with 26 other alleged YSL members, were arrested as part of a sweeping, 56-count indictment in May.
Thug is facing several charges, including one count of conspiracy to violate the RICO Act and one count of participation in criminal street gang activity. Gunna, meanwhile, has been charged with one count of conspiracy to violate the RICO Act.
Catch the rest of 21 Savage's My Expert Opinion segment below.