21 Savage Wants Evidence Collected During 2019 ICE Arrest Tossed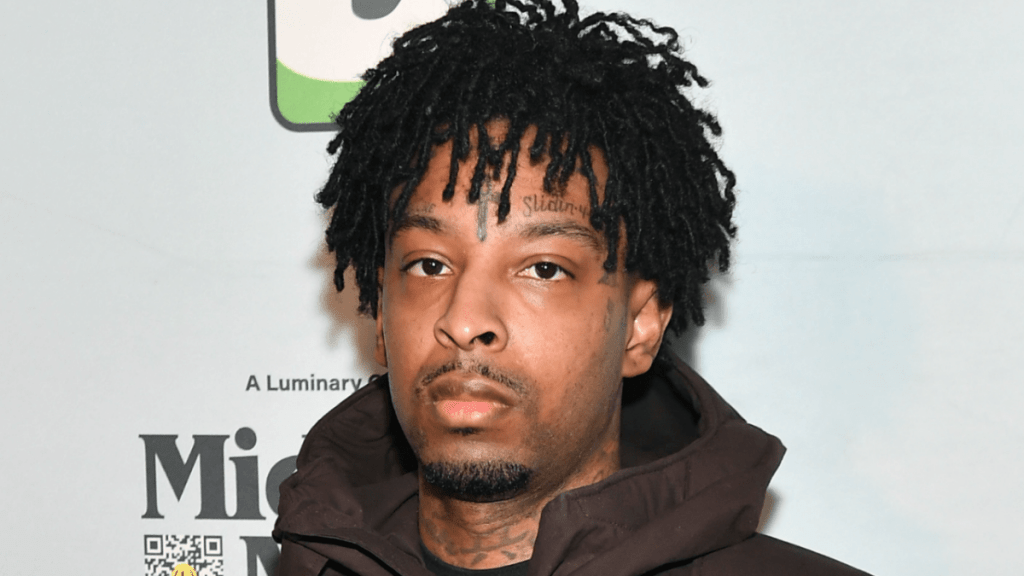 Atlanta, GA – 21 Savage and his legal team are reportedly demanding all evidence collected during his 2019 U.S. Immigration and Customs Enforcement (ICE) arrest be tossed out.
According to TMZ, the London-born rapper's attorneys recently filed court documents that would prevent prosecutors from using any of the evidence collected during what they called an "unlawful stop." They claimed 21 Savage was "doing nothing wrong" when he was pulled over by law enforcement.
21 Savage (real name Shéyaa Bin Abraham-Joseph) was arrested by ICE agents in 2019 as he was cruising around his home base of Atlanta. Unbeknownst to, well, everyone, Savage was evidently born in England and entered the United States legally in 2005, but his visa had expired. He was held at a detention center for being in the country illegally. He was also listed as a felon due to his 2014 drug charge conviction.
Last September, federal agents alleged 21 Savage tossed a bottle of codeine outside his car and was in possession of a handgun as they were apprehending him. Consequently, the DeKalb County Sheriff's Office charged 21 Savage with possession of a gun and schedule II controlled substance.
"Last night's manufactured charges are yet another example of how our justice system, from ICE down to the local level, unjustly targets young Black men who seek to exercise their rights," his attorney Charles Kuck said at the time. "There is no legitimate basis for these charges nor for ICE's continued antics, and we will fight until Mr. Joseph is justly vindicated."
21 Savage is still facing deportation to the United Kingdom, although his legal team remains confident they'll be able to keep him in the U.S.