Flo Milli 'You Still Here, Ho?' Improves On Everything That Made Her A Rising Star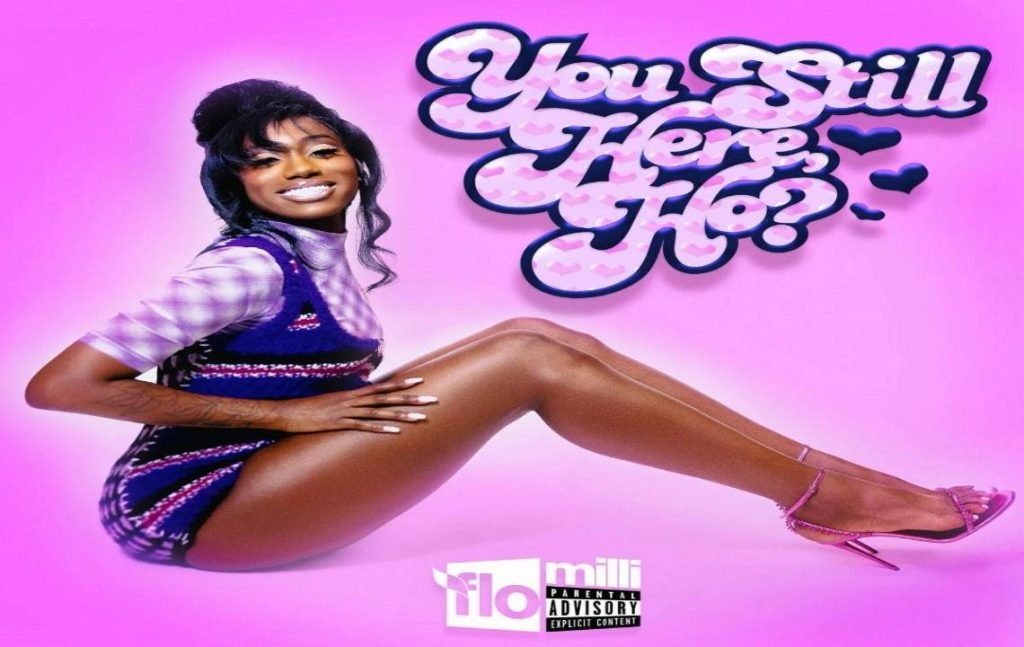 At the time, Ethereal's 2015 track "Beef" went unmatched; boasting one of the first peeks at Playboi Carti's then developing style, the song couldn't go any harder – that is, until the arrival of Flo Milli's "Beef Flo Mix." Straight out of Mobile, Alabama, Flo Milli always knew she was born to be a star, and the audacity with which she embarked on her career by reworking a pre-existing hit into a certified gold classic proves it.
After garnering first glances with the critically acclaimed Ho, Why Is You Here? Flo Milli returns to prove all she has proclaimed; where her mixtape is the hypothesis, You Still Here, Ho? is the experimental outcome.
You Still Here, Ho? is a highly aware, self-obsessed manifesto, where she improves on her songwriting and ups her feature budget without losing the bravado that made her a HipHopDX Rising Star in 2020. "Conceited" serves as the album's ​​pièce de résistance. Flo Milli wields vanity as an asset, proudly owning the adjective before anyone else can use it against her. "You can talk like this when you're really that bitch," she taunts, setting a precedent of perspective that rebrands Flo Milli's out-right arrogance into justified self-assurance.
If her debut studio album makes one thing certain, it's that Flo Milli projects full unabashed confidence. With this unending supply of self-assurance, she's free to take more musical risks than ever before; from delving into other genres instrumentally to putting her vocals on display, You Still Here, Ho? explores what art can look like when it's uncompromised by self-doubt. With an introduction from reality television legend Tiffany "New York" Pollard, Flo Milli embarks on a reintroduction of early '00s nostalgia that places Black femininity front and center.
Boasting the timeless bounce of a jersey club mix, "P.B.C" picks up in intensity each time Flo Milli's sharp staccato hits a repetition of "Pretty. Black. Cute." More artistically mature than before, the Alabama rapper uses her affinity for deft one-liners as the means by which she delivers a mantra of empowerment made specifically for Black women. The simple, pulsing beat encourages the listener to vogue like Willie Ninja; and, when paired with Flo Milli's mantra, "P.B.C" incorporates Black femininity into a cultural moment from which it was once purposely omitted or overlooked.
Although You Still Here, Ho? doesn't boast as many catchy hits as its predecessor, Flo Milli's studio debut still finds success by exploring new genres. Contrary to the record's cohesiveness, each track is unpredictably experimental in sound and style when compared to Flo Milli's previous work.
Accompanied creatively by "P.B.C," the vibrating bassline of "Big Steppa" doubles down on Flo Milli's unabashed entrance into electronic dance music. Sharing a tracklist but heading in the opposite direction, the uncharacteristically punkish "Pretty Girls" test drives a lyrical riff of Cyndi Lauper's "Girls Just Wanna Have Fun" above a rumbling guitar riff. While Flo Milli's motifs of sex, money and hedonistic pleasure remain the same, the method of delivery adapts to meet the demands of her ever-mounting confidence.
Just because each risk is admirable, does not mean all of them pay off. Her singing debut, "Titled Halo," sees Flo Milli in slow motion and consequently, out of her element. The algorithmic success of her short and sweet verses is replaced by a ticking production that drags itself out in the same way that each lyric is sung. Flo Milli finds success with a similar sing-songy style elsewhere. The light and flirty chorus of "Hottie" glides over clicks and clacks that hit to the quickened step of heels on a catwalk strut. In perfect timing, Flo Milli keeps the chorus moving by completing each verse with the same stressed syllables – even as she reuses one phonetic sound, her pronunciation and pitch fluctuate to give each line a unique flair.
Because You Still Here, Ho?? takes chances without regard to the rewards, Flo Milli makes it clear, once again, that she only does what she wants – all the while she minds her business, fans and critics alike can't look away. Comfortable with the spotlight shining bright on her, Flo Milli reimagines early '00s nostalgia with Black women at the forefront, creating a space for herself to be crowned the "it girl" of any given place in time.
REPEAT ME
FAN FEEDBACK
y'all better be streaming this new flo milli!!!

— ? (@aliyahInterlude) July 21, 2022
I blocked him cause he toxic
He play with bitches, I am not it ?-@_FloMilli pic.twitter.com/axfyI6voVI

— papicilantro (@cilantro546) July 21, 2022
Omg I can't stop playing this ??? @_FloMilli like why you pop off like this ? pic.twitter.com/zEA9Yd5TaG

— I'm Her, Her, Her, She, She, She ?? (@HikaruNdKaoru) July 21, 2022