Lil Baby Equals Elvis Presley's Billboard Hot 100 Hits Tally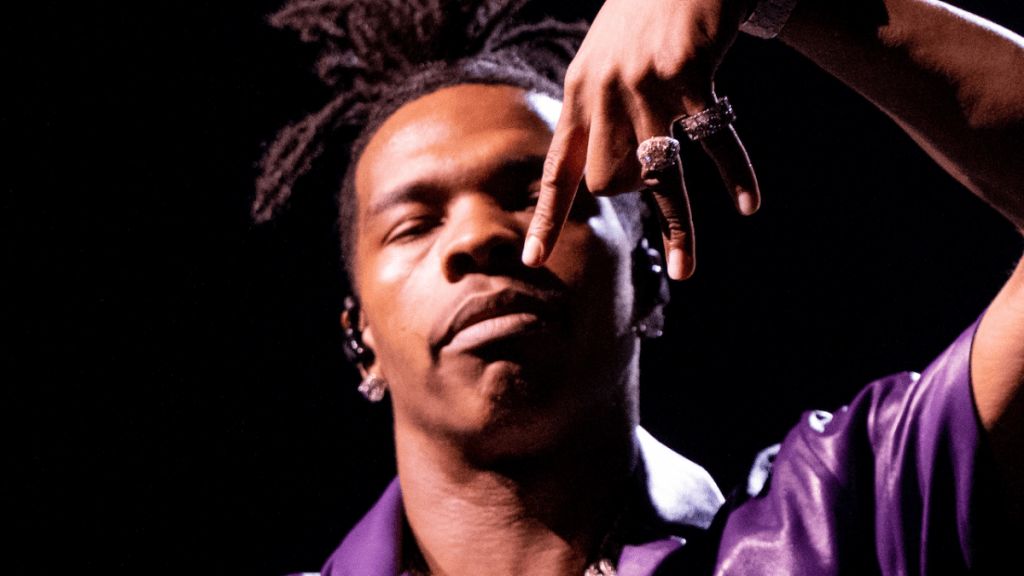 Lil Baby now has the same amount of Billboard Hot 100 hits as the "King of Rock and Roll" — Elvis Presley.
The Atlanta rapper's latest single, "Detox," debuted at No. 25 on this week's Hot 100, it was announced on Monday (September 12). According to Chart Data, that has brought Baby's total number of entries on the chart to 109, equalling Elvis' tally.
Lil Baby and Elvis Presley both sit in ninth place on the list of artists with the most Hot 100 hits, behind the likes of Drake (278), Lil Wayne (183), Future (152), Kanye West (141) and Nicki Minaj (124).
Only artists with over 100 charting songs in Hot 100 history:@Drake 278
GLEE Cast 207@LilTunechi 183@taylorswift13 168@1future 152@kanyewest 141@NICKIMINAJ 124@chrisbrown 112
Elvis Presley 109@lilbaby4PF 109
Jay-Z (@sc) 105@justinbieber 104

— chart data (@chartdata) September 12, 2022
In addition to his Hot 100 record, Lil Baby also earned his first ever diamond single this week, with his Gunna collaboration "Drip Too Hard" surpassing 10,000,000 units.
US Certifications (@RIAA): @lilbaby4PF & @1GunnaGunna, Drip Too Hard Diamond (10,000,000).

— chart data (@chartdata) September 12, 2022
Lil Baby released his latest single "Detox" on September 2. The song is set to appear on his new album It's Only Me, which is scheduled to arrive on October 14.
His last album My Turn was released in 2020 with features from Gunna, 42 Dugg, Future, Lil Uzi Vert, Lil Wayne, Moneybagg Yo, Young Thug and more, debuting at No. 1 on the Billboard 200 chart with roughly 197,000 total album-equivalent units in its first week.
Its single "The Bigger Picture" was nominated for Best Rap Song and Best Rap Performance at the 2021 Grammy Awards.
As his catalog continues to grow, Lil Baby admitted he finally felt like an "artist" during a 2021 interview with i-D Magazine.
"At this point, I can finally say I'm an artist," he said at the time. "Not just a rapper, because I'm performing on so many different levels at this point. Now people can say, 'Baby's an artist'. For people that have never heard of me, I'd tell 'em my music is as real as it gets, plain and simple."