Lil Tjay Links With 50 Cent Following Recent Shooting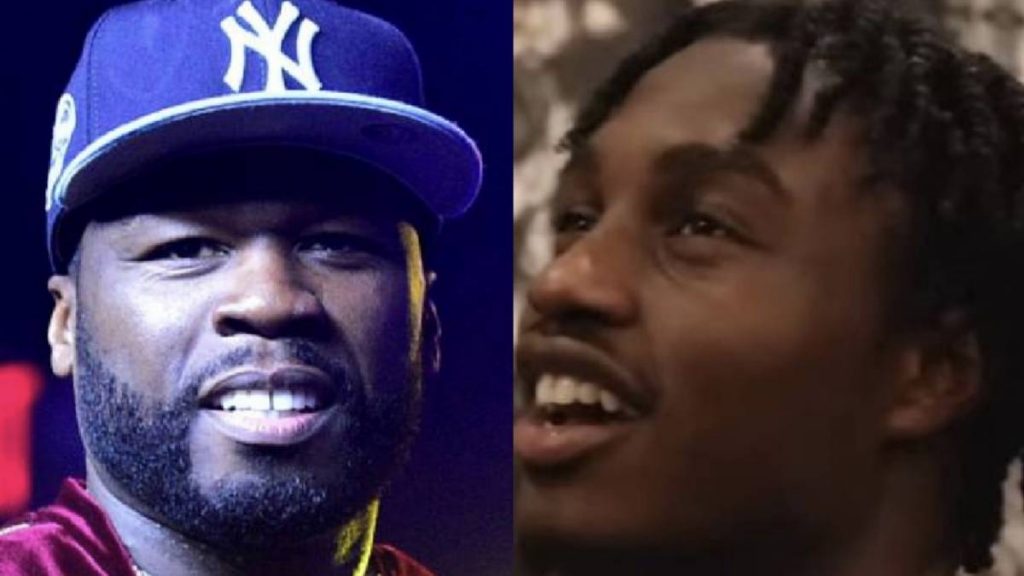 Lil Tjay linked up with 50 Cent over the weekend, and The Bronx rapper has fans thinking he's going to remix one of the G-Unit boss's classic records.
The "Calling My Phone" rapper took to his Twitter on Monday (September 12) with a tweet showing him alongside 50 Cent with a caption referencing his 2003 hit "Many Men." The song finds 50 rapping about the enemies that wish death upon him with any chance they get.
Another post, this time on TikTok, shows Tjay hanging out with 50 and O.T. Genasis as they rap along to the words of the Queens native's "I'm Supposed to Die Tonight" off of his 2005 album, The Massacre.
MANY MEN 🤨🧐🧐?? @50cent pic.twitter.com/H1bAEg1O8y

— TJAYYYY 🖤 (@liltjay) September 12, 2022
@liltjay MANY MEN ????? @50 Cent ♬ Beat the Odds – Lil Tjay
There's no word on what the meetup was for; however, many are starting to believe Lil Tjay could be remixing "Many Men" after the shooting incident that nearly took his life in June.
Lil Tjay was shot seven times during an attempted robbery while sitting in his car outside a Chipotle restaurant in Edgewater, New Jersey. The 21-year-old was rushed into emergency surgery but was later reported to have been unconscious and breathing through a tube for a few days.
His incident was similar to that of 50 Cent, who was shot nine times in front of his grandmother's house in South Jamaica, Queens, in May 2000. Tjay took to social media on August 24 to say that, while things were "tough," he is back and "stronger than ever."
"Hey what's going on y'all?" Tjay, who was donning a neck brace, said in a video. "I'm just checking in with y'all. I just wanna say, thanks for the love, thanks for the support. I've been looking at the DM's, seeing the comments and everything else and I feel love."
Days later Tjay dropped his comeback single "Beat The Odds." The record finds the rapper thanking his fans for their best wishes and support on his return track. The official music video showcases Lil Tjay's time in the hospital recovering from the shooting, which includes him recording the song from his hospital room with his bullet wounds on display.
Some of that footage was used in one of Lil Tjay's TikTok posts last week when he shared a video of him walking out of a hospital room with the assistance of a nurse. His new song, "Beat The Odds," can be heard playing in the background of his post.
"The blogs said I was paralyzed and couldn't walk," Lil Tjay wrote in the video. "But I started walking in a week after surgery. I beat the odds."