2Pac 'Loved & Respected' MC Hammer, Says 'Too Tight' Collaborator Nanci Fletcher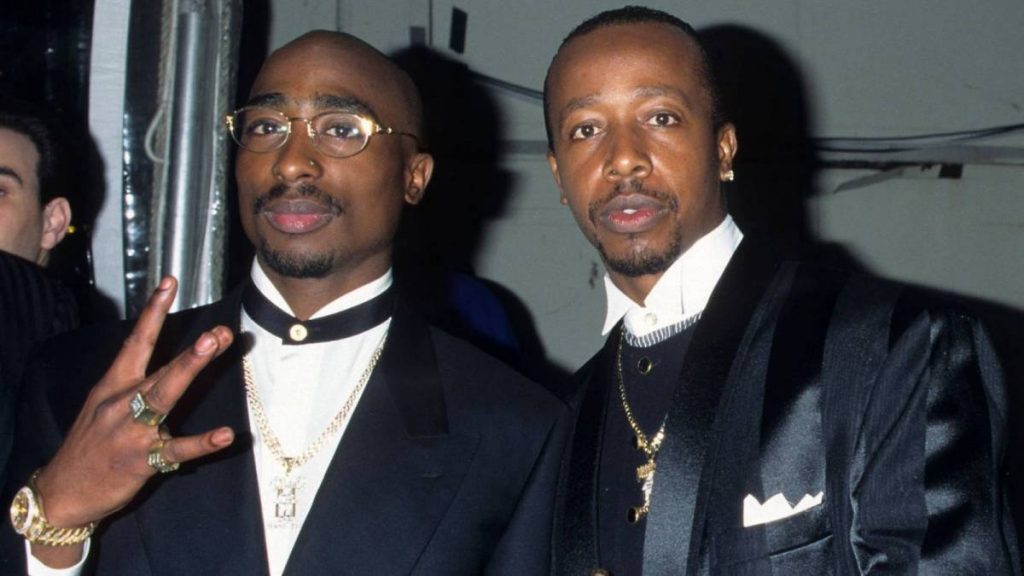 2Pac was never one to hold his tongue, and in a recently resurfaced clip the late legend can be seen taking aim at Oakland rapper MC Hammer.
The footage, taken from Kron TV's 1991 Hip Hop special, sees host Dominique DiPrima asking the audience what their favorite rap record is. When the question makes its way to 'Pac, he sarcastically names Hammer's "U Can't Touch This," which leaves the audience in hysterics.
DiPrima asks why people like to get on Hammer, mentioning the fact that he sold 10 million records, likely in reference to his diamond certified album Please Hammer Don't Hurt 'Em.
"I'm not getting on Hammer," 2Pac says in the clip. "He did sell 10 million records, but crack fiends bought 10 million rocks; that don't mean it's good. It don't mean nothing."
He continues: "I'm down with him because he's a brother and he's making his mail, but, however, he's diluting rap. He's making something — he's playing that Sambo role, and the reason everybody's buying his record is because he's no threat and everybody wants to see Sambo dance."
View this post on Instagram
Years later, Hammer would actually join 2Pac on Death Row Records. The pair ended up forging a strong bond as well as a working relationship that would see 'Pac write and produce much of Hammer's shelved Death Row debut, Too Tight.
Two of the most notable tracks from the album were its title track and "Unconditional Love," both of which feature additional vocals from singer Nanci Fletcher, who also appeared on 2Pac's All Eyez On Me and sang on tracks by Snoop Dogg and Dr. Dre.
Speaking to HipHopDX, Fletcher said the newly resurfaced video is not an accurate representation of how 2Pac felt about Hammer.
"While I'm not sure when that video was recorded showing 'Pac kinda dissin' Hammer as an artist, but what I do know for sure is that in '96 'Pac's opinion of Hammer had totally changed because he really appeared to love and respect Hammer as an artist," she said.
"2Pac was so invested in making sure that Hammer's next album was a bonafide hit and one of the biggest comebacks of any artist, and he really just wanted to prove to everybody that Hammer wasn't just some gimmick or flash in the pan."
She added: "He really wanted people to understand that Hammer deserved to be respected as the true Hip Hop icon that he is."
You can see 2Pac and Nanci Fletcher working on "Too Tight" below:
View this post on Instagram
Meanwhile, Patti LaBelle spoke about her love for 2Pac and Dr. Dre's "California Love" in a recent interview, revealing that the classic hit inspired her to learn how to Crip Walk.
The Philadelphia singer's appearance on Drink Champs in July saw her detail her first interactions with Hip Hop and said it was 'Pac who made her fall for the genre. "I started moving to 'California Love,'" she said. "That's when I started to Crip Walk."
When asked if she ever met the West Coast legend, LaBelle declined but did offer up an anecdote about The Notorious B.I.G., referencing his 1994 single "Just Playing (Dreams)" when he joked about sleeping with her.
"I never met Biggie, no but Biggie had a song about Patti!" she said. "He sure did, I was shocked," which prompted N.O.R.E. to tell her she not only attracted younger men but older ones, too.