50 Cent Joins Lil Durk On Stage To Perform 'Many Men' During 7220 Tour Stop In NYC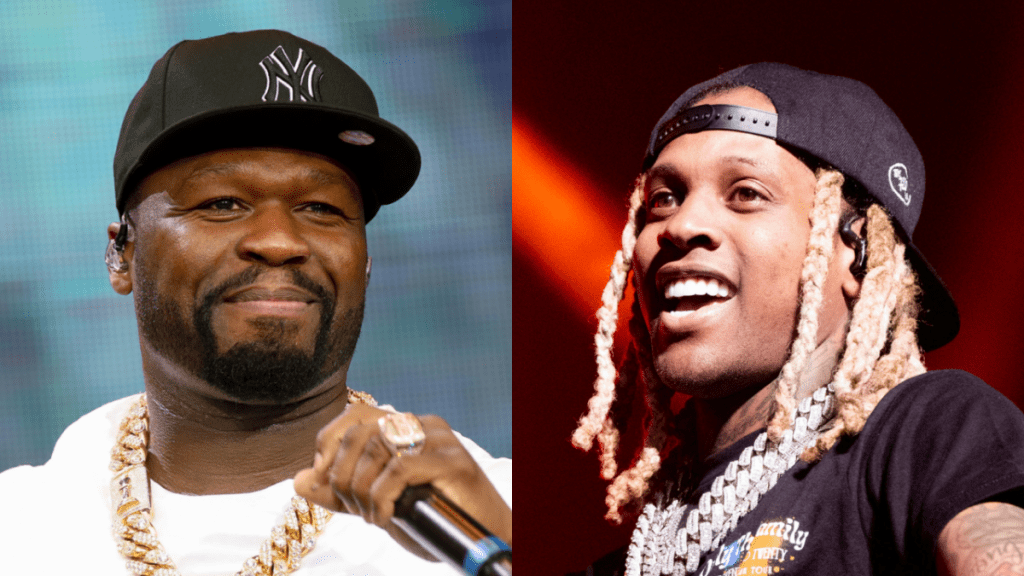 New York, NY – As the "King of New York" debate rages on among yet another generation of Rotten Apple rappers, Lil Durk reminded his fans of one of the crown's previous owners as his 7220 Tour rolled into NYC on Sunday night (April 24).
Basking in the glow of phone lights in front of a packed crowd at Manhattan's Hammerstein Ballroom, the Chicago rap star brought out none other than 50 Cent on stage as a surprise guest.
Turning back the clock once more just a couple of months after his upside-down cameo at the Super Bowl LVI Halftime Show, the Queens, New York native performed his classic Get Rich or Die Tryin' track "Many Men (Wish Death)" to a raucous reception.
View this post on Instagram
S/o @lildurk For bringing The ? out @50cent it's The Unit Rah voice pic.twitter.com/VAPYWJ4a8x

— R.I.P BOO BILLZ (@QueezyMB) April 25, 2022
The gold-certified single may be almost 20 years old, but it continues to resonate in today's rap landscape having been interpolated by both Pop Smoke ("Got It on Me") and 21 Savage ("Many Men") in recent years.
Despite their own almost two-decade age gap, Lil Durk and 50 Cent sharing the stage is no surprise considering they recently joined forces on "Power Powder Respect," the theme song for 50's STARZ series Power Book IV: Force.
During an interview with VladTV in 2018, Durk even credited the G-Unit legend (among other rap moguls) with inspiring his entrepreneurial hustle, which, on top of his successful musical career, includes trucking and realty companies.
"When JAY-Z and them be talking, like Drake, JAY-Z, Diddy, some people look past that," he said. "They don't be making them motivational videos for nothing. 50. They make real videos to show you, like, this what I'm doing.
"It ain't to shit on you; it's to motivate you. And I done watched a couple of them videos and locked in to it, like, 'Damn, I need my own realtor company.'"
Lil Durk's 7220 Tour — which got underway in Phoenix earlier this month — comes in support his of his seventh studio album. The project dropped on March 11 and boasted appearances from Future, Gunna, Summer Walker and Morgan Wallen.
7220 debuted at No. 1 on the Billboard 200 after earning 120,500 album-equivalent units in its first week. The album returned to the top of the chart last week after moving an additional 47,000 units.
Next up, Lil Durk's 7220 Tour swings through Pittsburgh on Tuesday (April 26), followed by shows in Cincinnati, St. Louis and Indianapolis. The 17-city U.S. trek fittingly comes to a close in Durk's hometown of Chicago on May 2.
View this post on Instagram