50 Cent Nabs NLE Choppa For 'Power Book III: Raising Kanan' Theme Song — & Teases It On Instagram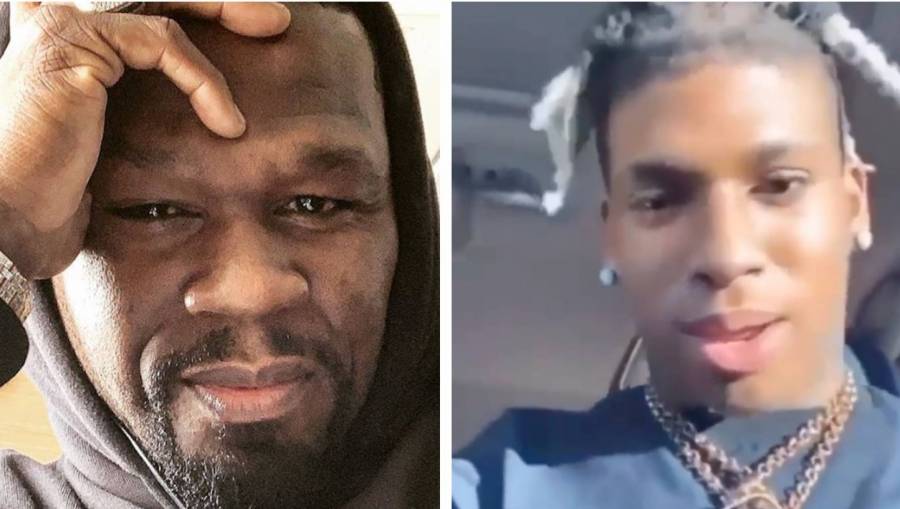 Although the official unveiling of 50 Cent's next television series, Power Book III: Raising Kanan, doesn't arrive until 2021, 50 Cent isn't wasting any time getting its Hip Hop muscle into the airwaves.
On Friday (November 27), both 50 Cent and NLE Choppa gave audiences a sneak peek of the upcoming theme song for the aforementioned prequel. The
"Make money, make-make money, when shit hit the fan, we'll take money — Southside," 50 raps on the song's chorus atop breezy production which samples The Mary Jane Girls' 1983 classic hit "All Night Long."
View this post on Instagram
"It's all part of the game, you gotta play your cards right," an excited NLE Choppa exclaimed as he spit alongside his own verse. The track also features emerging artist Rileyy Lanez.
"RAISING KANAN THEME SONG 50cent & NLE choppa," 50 Cent laughed on Instagram. "@Nlechoppa1 he want this shit out ASAP. LOL."
View this post on Instagram
According to a May 2020 report from Deadline, Power Book III: Raising Kanan will largely star Ade Chike Torbert and will be executive produced by Courtney Kemp through her End of Episode company and 50 Cent through his G-Unit Film and Television imprint.
Joey Bada$$ and Diddy's son, Quincy Brown are among the upcoming show's cast members.
In the meantime, the acclaimed series' second half of Power Book II: Ghost arrives on Starz come December 6.
The Tejadas' run this. Which one got a seat at your holiday table? Don't miss their return to #PowerGhost, December 6 on @STARZ. pic.twitter.com/rTB7NruiTA

— Power Book II: Ghost (@ghoststarz) November 26, 2020