50 Cent Responds To Claims The Game Wrote 'What Up Gangsta': 'You Wasn't Even Around'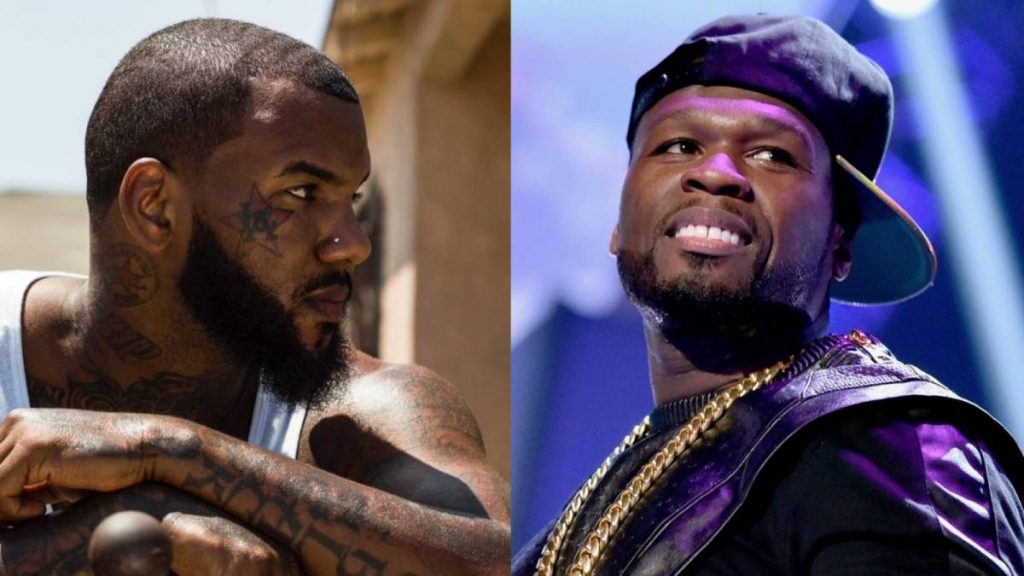 50 Cent has responded to recent claims made by Wack 100 that The Game wrote the G-Unit rapper's 2003 track "What Up Gangsta."
Back in March, during a Clubhouse session, The Game's manager dropped a bombshell about one of the opening songs on 50's 2003 breakout album Get Rich or Die Tryin'.
"I'm going to speak on something [The Game] don't ever speak on," Wack said before reciting the hook from "What Up Gangsta." "What up, cuz? What up, blood? What up, gangsta? Who you think wrote that? I'm going to leave it alone."
During a recent appearance on The Breakfast Club, 50 Cent responded to the claims, explaining that he didn't even know who The Game was at that point in his career.
"[The Game] said he wrote 'What Up Gangsta.' I'm like, 'C'mon, bro. You wasn't even around when we did that. That was before you even came into the picture,'" Fif said. "That was Get Rich Or Die Tryin'. We didn't even know who he was until after. There's a point when you [reach] desperation and you'll say anything."
Watch 50 respond to Wack's claims around the 16:08 mark below:
50 also discussed the recently leaked reference track he did for The Game's "Higher," on which the G-Unit mogul can be heard spitting some of the same lyrics the Compton rapper used on the final version which appeared on his debut album The Documentary.
He then confirmed he wrote a handful of other tracks on Game's 2005 album, although the Compton rapper previously stated — in the same Clubhouse chat Wack said Game wrote "What Up Gangsta" — that 50 only wrote "what you heard him say on the record" and didn't help him write his own bars.
Elsewhere in his Breakfast Club interview, 50 Cent recalled the time Beyoncé confronted him over his long-simmering rivalry with JAY-Z.
Queen Bey apparently stepped to 50 in Vegas while he was greeting Hov because she assumed he was confronting her then-boyfriend.
50 Cent claimed Beyoncé jumped down from a window ledge and was "ready" to fight him, admitting the encounter caught him completely by surprise. It's unclear when the incident took place exactly.
The second season of 50 Cent's Power Book III: Raising Kanan premieres on Starz on Sunday (August 14).