6ix9ine's Girlfriend Arrested For Domestic Violence After Punching Him At Miami Club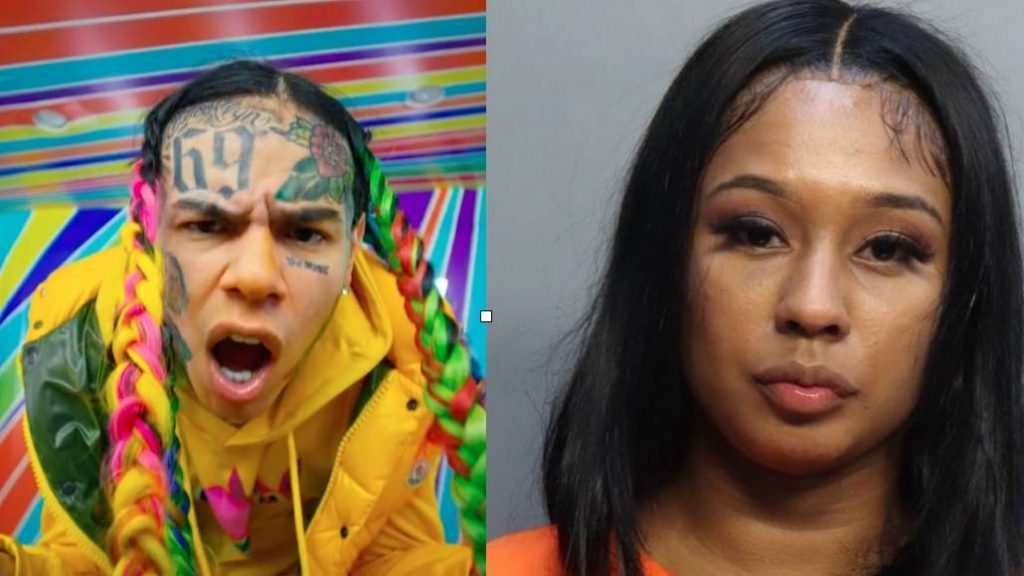 Miami, FL – 6ix9ine's girlfriend Rachel Wattley (who goes by Jade on social media) was reportedly arrested outside of a Miami club on Sunday night (August 28).
According to Miami-Dade County inmate records, Wattley was picked up by local police on domestic violence charges for allegedly punching the rainbow-haired rapper during an argument. Wattley is currently being held at Miami-Dade County Jail with her bail set at $1,500.
TMZ reports 6ix9ine is actively trying to spring her from jail and blaming her actions on alcohol. As he explained, "I'm gonna get her out jail. She attacked me in front of the police I told them, 'You have to evaluate her she's obviously under the influence I don't plan to press charges … I'm the one trying to bail her out."
In footage posted online, Wattley and a group of women were arguing with 6ix9ine in the street when one of the women tried to swing on him. 6ix9ine headed to an awaiting vehicle and sat tight until law enforcement arrived on the scene to determine what was going on.
The police report notes officers saw the couple emerge from the club in a verbal argument. When asked what happened, 6ix9ine apparently told them Wattley assaulted him.
Officers observed marks on his face and asked witnesses what happened. They learned Wattley had indeed hit 6ix9ine and attempted to grab his chain. 6ix9ine, however, refused to cooperate and didn't want to press charges against his girlfriend of four years.
Judging by Wattley's Instagram Stories, the motley crew was out celebrating her sister's birthday. It's unclear what exactly led to the altercation. She's now facing one count of domestic battery.