A$AP Ferg Accepts Funk Flex Challenge: 'You Said You Wanted The Smoke'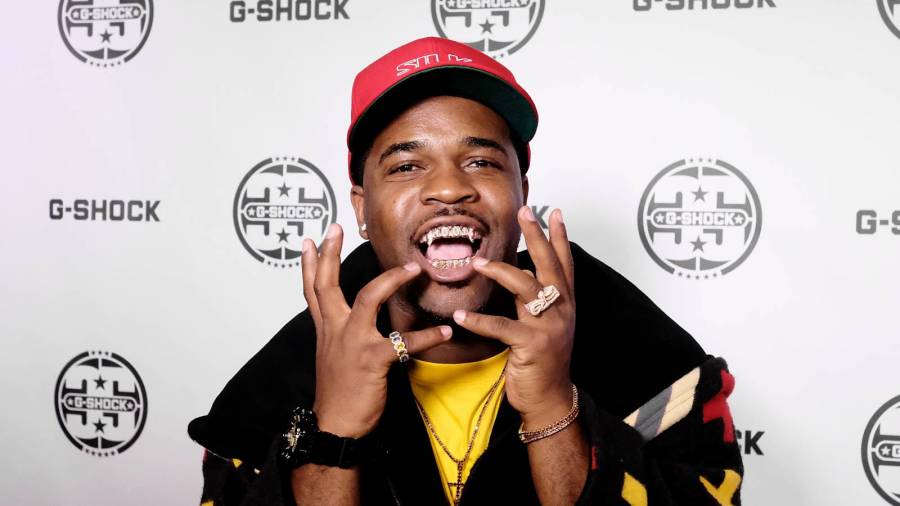 Funk Flex has recruited A$AP Ferg to join in his friendly competition with Swizz Beatz.
On Saturday (September 10), the Hot 97 DJ posted a video clip of the Floor Seats lyricist on Instagram, which captured Ferg acknowledging the challenge. Funk Flex first targeted him and Swizz Beatz with the challenge on September 1, imploring the Grammy Award-winning producer to unleash an unreleased song from the late rapper DMX.  He also called on Ferg to deliver an unreleased song of his own to Flex.
The clip appears to confirm the arrival of new music coming from the A$AP Mob veteran, as A$AP Ferg stares directly into the camera while puffing on a fat cigar: "You said you wanted the smoke."
@ASAPFERG HAS ACCEPTED THE CHALLENGE!!!" Funk Flex wrote in the caption. "@THEREALSWIZZZ ???? HES READY??? 7PM??? THURSDAY??? @HOT97 ???? FISH U SMOKING CIGARS???? @SOULONTHEHUDSON_ WHO DO I CHALLENGE NEXT???"
View this post on Instagram
Funk Flex has already leaked a record from Swizz Beatz's extensive vault of collaborations with the late DMX, which he says he was initially tipped off by DJ Drama. The track in question features a sample of Big Daddy Kane's 1988 Marley Marl-produced song "Ain't No Half-Steppin'."
While Funk Flex is currently putting pressure on Swizz Beatz to cue up material he created with Dark Man X, claiming it's, "what New York City wants," Swizz appears to be in no rush and previously expressed his intentions in regard to DMX's posthumous releases during an interview with The Breakfast Club earlier this year.
"He's got a lot of music," Swizz Beatz said. "But for me it's like, he just worked so hard on this record that I don't really want to tamper with things unless it can be better than this record. I don't want to just put things out, and even with the footage, we recorded the whole process of the album, and we could've been putting that footage out right now leading up to the album.
"But I'm like, 'Let's do something masterful with it. Let's treat it as art and curate it to where it adds to his legacy and is not just a blip of a moment that seems like it works, but you still don't understand the whole story.'"
In 2021, DMX's posthumous album Exodus,  which features artists such as JAY-Z, Nas, Lil Wayne and Snoop Dogg, debuted at No. 8 on the Billboard 200 after selling over 32,000 tota album-equivalent units in its first week. On the other hand, A$AP Ferg last delivered a full LP in 2020 via his Floor Seats II project that included guest appearances from Tyga, Latto, Lil Wayne, Nicki Minaj and more.
Revisit the stream for Exodus below.