Akademiks Denies Saying He 'Made' Chief Keef: 'Lying On A N-gga Name'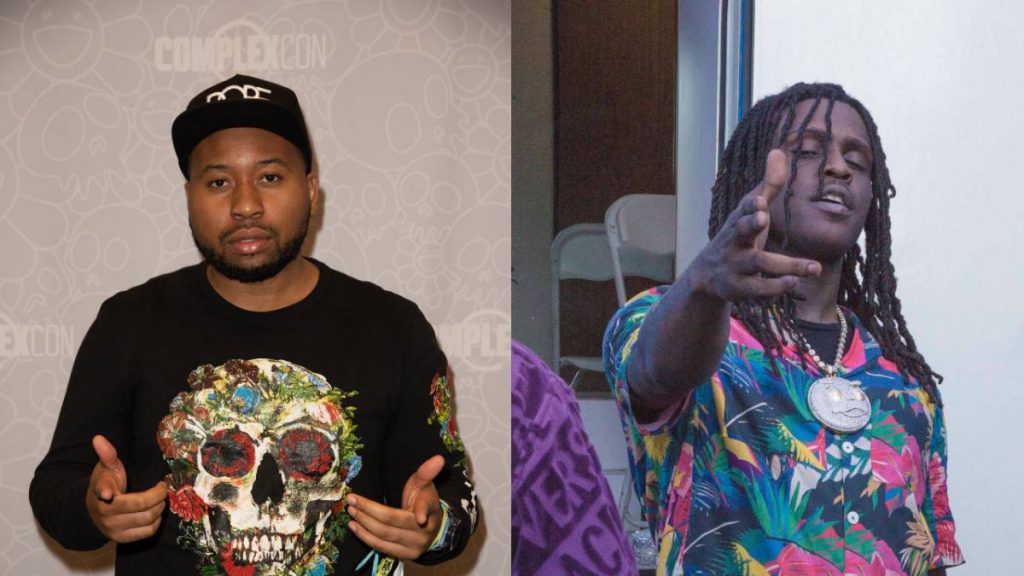 Akademiks has denied claiming that he popularized Chief Keef, despite TMZ telling the famed Chicago rapper that Ak had insisted he "made him hot."
The gossip outlet had cornered Chief Keef in New York City on Monday (September 26), days after Charlamagne Tha God had omitted Sosa in his list of most influential rappers. The outlet added in the comments Ak had made after an old video resurfaced online around the same time.
"N-gga I helped make Keef, n-gga," Ak can be seen saying in the grainy video. "N-gga, I gave them n-ggas reps they never had. I called that n-gga the Chiraq Grim Reaper, n-gga. That's why when he's getting shot at and sh-t happens to him, y'all are looking at it in disbelief. You know why? Cause I created that fucking vision that he was untouchable."
"I don't know about that," Keef said of Ak's comments to TMZ before clowning the media personality's YouTube series The War In Chiraq. He later added that he was indifferent to Charlamagne's opinion.
"Charlamagne can have his own opinions. I don't give no fucks," Keef said.
Ak has since responded to the comments and clapped back at TMZ for "making up" quotes.
"Salute to Sosa for keeping it cool…. TMZ hiring anybody these days.. lying on a n-ggaa name," Akademiks posted on Instagram. "I ain't ever say I made sosa hot and I never called Sosa the grim reaper. How hard is it to quote ppl accurately…. I ain't gonna go too hard cuz everybody makes mistakes but tmz lol how y'all gonna publish a video asking fake questions of made up quotes to get a clickbait response."
View this post on Instagram
The unearthed comments come as Ak is already facing significant backlash for claims he made regarding Hip Hop pioneers being "dusty." LL COOL J, Scorpio of Grandmaster Flash and The Furious Five, MC Sha-Rock, Van Silk, and The Sugarhill Gang's Hen Dogg were but a few of the rap OG's who criticized Akademiks for his offensive comments.
He was eventually forced to respond to his critics, saying on his most recent Off The Record podcast episode that the statements were made because he feels the old generation "has failed" the youth.
"I feel like the last generation — multiple generations of Hip Hop artists — has failed the new generation," he said. "That's why I think it's the blind leading the blind. That's why I don't think older artists should be criticizing or really have any leg to stand on even if y'all call yourself pioneers to criticize how new artists are moving."
As for Charlamagne, he did bring up Keef during his discussion on The What?!, but not in the way his fans would have hoped.
"I'm not going to say the order number, but there's four: Kanye [West], JAY-Z, [2]Pac and [Lil'] Wayne," Charlamagne said. "The four most influential rappers of all time."
One of the hosts asked about Chief Keef, and he replied: "No, you know why I don't put Chief Keef in there? Because Chief Keef didn't influence the world, he influenced a sound of a region. Those four people I named literally influenced people all over the world."