Symba Bodies 'Munch' Freestyle During New York Tour Stop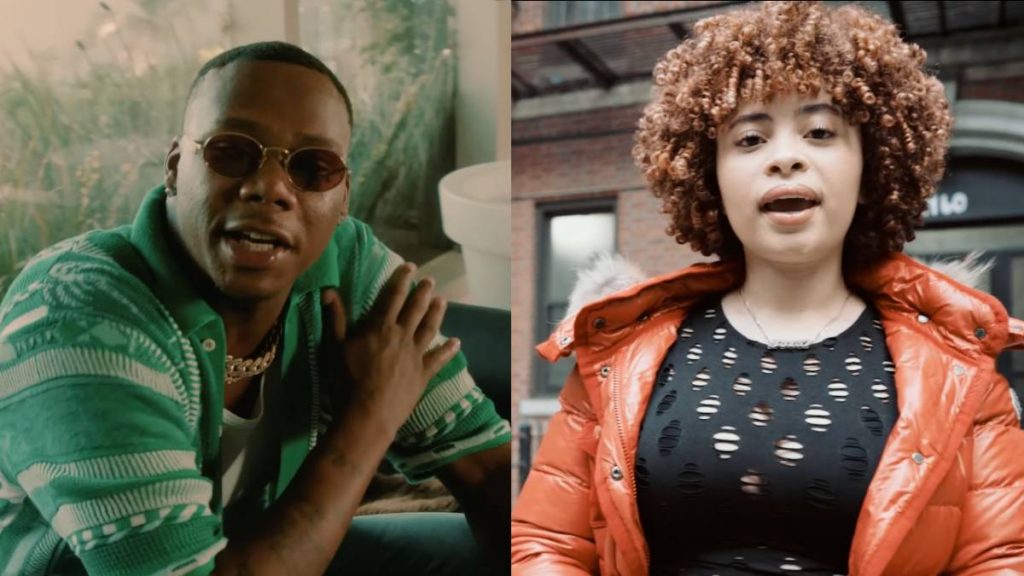 Symba continues his run of decimating freestyles, with his latest hearing him spit over Ice Spice's breakout hit "Munch (Feelin' U)."
The Bay Area rapper's latest freestyle was delivered at Charlie Sloth's Apple Music Studio in New York, and finds Symba dropping some incendiary bars aimed at the women in his life.
"You thought I was feeling you? I just wanna fuck," Symba spits. "I got you thinking I'm really in love but I booked a flight and forgot who you was/ Bitch you even know you a dub, using my name to get in the club/ I ain't your ex that n-gga's a munch he can't even take you to brunch."
Check out Symba's "Munch" freestyle below:
View this post on Instagram

Symba is no stranger to freestyling for Sloth. Back in May, he took part in the UK radio host's Fire In The Booth series, delivering a vicious performance that quickly went viral.
The rapper's latest freestyle comes as he embarks on Joyner Lucas's ADHD tour, which kicked off in Minneapolis on September 16. The duo just hit New York City on Saturday (September 24), and next they'll trek out to Atlanta, Dallas, Salt Lake City, Las Vegas and Los Angeles before wrapping things up in Joyner's hometown of Worcester, Massachusetts for his Joyner Festival on November 12.
Symba and DJ Drama dropped off their new project DJ Drama Presents: Results Take Time on September 16, which features appearances from Pusha T, 2 Chainz, Roddy Ricch and Key Glock, as well as Philadelphia crooner Fridayy. However, Symba recently revealed that their chemistry wasn't quite where it needed to be the first time they met.
"We spoke last year about doing something, and I don't even know if I ever told you this, but I was playing him music in the studio and for some reason, when I was playing the music, I just didn't like it," Symba said. "I ain't like what I was playing."
"It's funny that you say that because when I think back on that time, I remember feeling that type of energy in the room, like it wasn't time yet," Drama chimed in. "This was a year and some change, we'd talked about doing the tape and going in, but hearing him say that and looking back on it, it made sense. It wasn't time, yet."
As for Ice Spice, she's been enjoying the spoils of her viral hit "Munch (Feelin' U)," which ultimately resulted in her getting a sit-down with Drake.
"When Drake DM'd me, I did not really expect that," Spice told RapCaviar. "I had just landed in L.A. for my Genius Open Mic for 'Munch,' and he was actually like, 'Yo, 'Munch' is hard and your On the Radar freestyle is hard.' And I was like, 'Damn, that's crazy because I'm really in L.A. about to shoot the Open Mic.'"
She added: "Linking up with him was so cool. Like, he's mad nice and respectful. We went to OVO Fest. It was exciting because it was like his first time performing in Toronto, I think in like a couple of years. So it was just a movie, everybody was excited. The energy was high. Nicki [Minaj] performed, it was lit. [Lil] Wayne did his thing. That shit was crazy."