Akon Says Young Thug's Rap Career Will Be 'Over' If He Snitches In RICO Case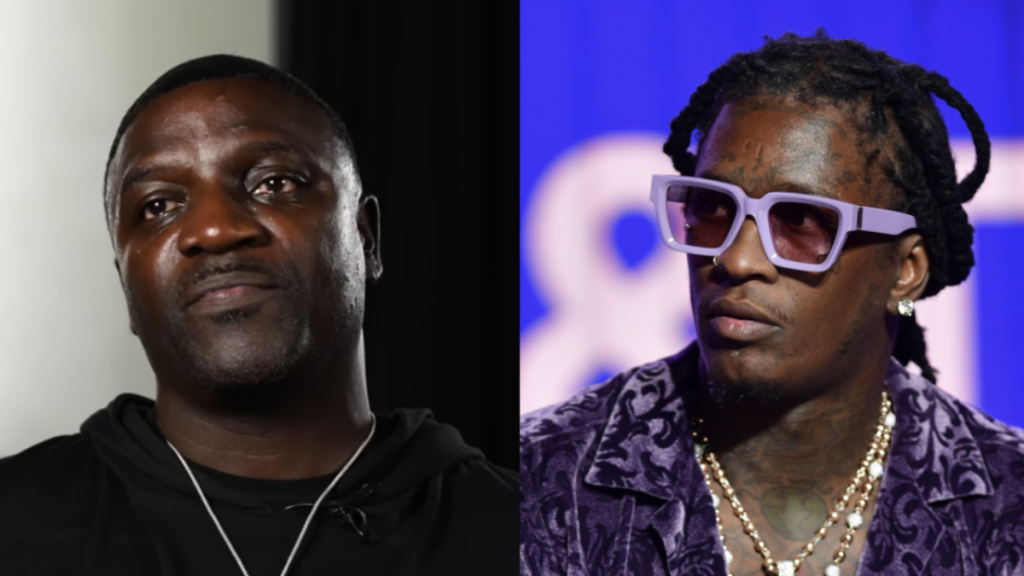 Akon believes Young Thug will have to swap rap for another genre if he cooperates in the YSL RICO case, claiming he wouldn't be able to flourish in Hip Hop culture any longer.
"The question is he willing to cooperate to save himself and his family," Akon said in a recent interview with VladTV. "Is he willing to take that mud in the face… He has to decide whose life is more important — their life or the people he's trying to impress… Being known to the world as a snitch is the biggest embarrassment to the world."
At the same time, Akon believes Thugger should do whatever it takes to see his family again and worry about his career second. However, he also voiced his opinion that the Punk rapper is talented enough to thrive in genres outside rap like pop and country.
"His career will be over," he declared. "It will be over. If he does do music, it ain't gon' be Hip Hop because Hip Hop they will cancel him. The good thing about him is he's so talented this n-gga could do pop music or country.
"Them white folks don't know nothing about what's going on in the streets. They don't give a fuck. So he would have to switch genres altogether to even have a chance, but Hip Hop forget it."
Young Thug remains behind bars after having several bond attempts denied following his May arrest as part of a sweeping RICO case against his YSL collective, who have been accused of being a "criminal street gang." The trial is set to begin on January 9, 2023, although it could be delayed until March.
The story is the same for Gunna, whose legal team unsuccessfully filed a fourth motion for bond in October, claiming that prosecutors haven't "shown adequate proof" that their client would be prone to witness intimidation, which is the reason cited for the rapper's repeated bond request denials.