Ari Lennox Tells J. Cole Her New Album Is Her 'Eat Pray Love Journey'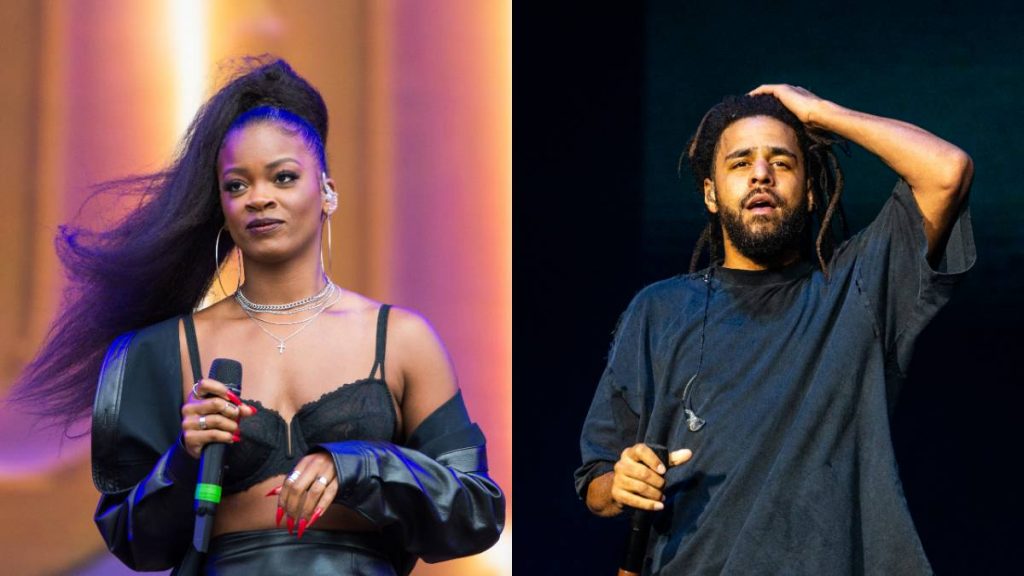 Ari Lennox has opened up to J. Cole about what her new album Age/Sex/Location means to her, and judging by her lengthy response it means a lot.
Cole took to Instagram to share what Lennox texted him, and said he "fucks with" the new project "heavy."
"I asked Ari what this new album means to her," Cole captioned the screenshot of the pair's text exchange. "I needed to know cuz I fuck with it so heavy."
He continued: "What I hear is the highs, lows, joys and pains of dating life in 2022. But her answer made it even deeper for me. Appreciate you @arilennox Looking forward to the rest of the world hearing it."
The R&B singer's detailed response comes after she unveiled the project's cover art on Tuesday (August 30), and confirmed the project would have 12 songs and arrive on September 9.
"Trasitional space. Very vulnerable and codependent and validation seeking park of my life," Ari Lennox wrote in her lengthy reply to Cole. "I remember the countless times I was kicked out of dating apps because they didn't think I was really myself, it reminded me of those age/sex/location days where I actually wasn't being myself in those chat rooms. I spent so much time seeing the god and good in some abusive people."
She continued: "Neglecting my needs and self-worth. Romanticizing terrible people. Ignoring red flags. Ignoring my opinions an those knots in my stomach when interacting with people I'm dating. Communicating my concerns immediately. No more tip toeing. No more docile. Providing grace and compassion to myself. Blocking those that no longer serve me or just literally not responding."
"Blocking the resistance to heal. Allowing accountability and maturing. Allowing growth to happen. Allowing self worth and self love and inner work to happen. Allowing therapy. Allowing dating me to happen. Doing things I like to do whenever I want. Learning new things. Allowing that desperation and neediness to fade. What's for me is for me and I'm complete on my own. This is my eat pray love journey."
Lennox closed out by saying the album encompassed her "goodbye" to "searching for love" and that all the love she needs is "right here inside of me."
View this post on Instagram
Age/Sex/Location comes after a difficult period for the singer. She parted ways with her management company in March, a month after she expressed frustration with Dreamville and Interscope. Those frustrations then hit a boiling point when she sat down for an uncomfortable interview on MacG's Podcast and Chill, where the host asked if anyone had been "sexually satisfying" the singer.
"I want to be dropped from the labels. I'm done and tired," she wrote before replying to a fan, "Shut up! The interview was the icing on the cake. I want to be free."
In an interview with Vibe, Lennox said the growth she's experienced since her last release Shea Butter Baby will be unveiled in full on the new project.
"I think [on] Shea Butter Baby, I romanticize a lot of things in life," Lennox said." I feel like I was very naive about a lot of things about romance, about myself, about career, life, whatever, and I feel like I'm just more aware now, more evolved, [and] more, not putting up with certain shit I don't like."
Lennox added the project will have "a lot of attention to detail, and a lot of vulnerability." Fans can pre-order the album here.